PE and Sports Premium
2020/21
This year we have developed the PE curriculum to include football, dodgeball, badminton, uni-hoc, basketball and indoor athletics. We have used the PE and sports premium to employ a specialist sports HLTA, re-write the Odyssey 'I can statements' for PE, improve the outdoor gym and play area, develop a new onsite forest schools' area with Tepee's, fire pit, logged seating and raised flower bedding, order more equipment such as mini-golf set, indoor athletics sets and sensory sets. We will receive £16,320.
Impact (from 2019/20)
Odyssey Data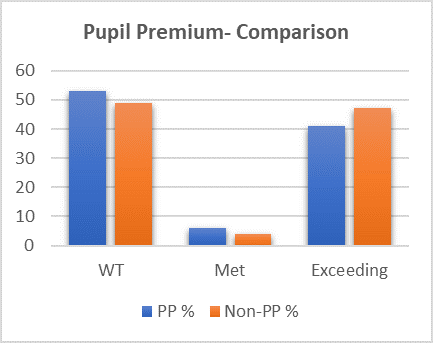 Data taken from first half of 2019-20 due to Covid 19.
Learners in receipt of Pupil Premium perform similarly when compared with the whole school.
2019/20
This year we have moved to our new school building and will use the PE and Sports Premium funding to create an outdoor multi gym and internal multi gym. Our aim is to support our learners to improve their levels of fitness and awareness of how exercise can help them manage their emotions and wellbeing.
2018/19
Due to being based in temporary accommodation with limited facilities we plan to use our PE and Sports Premium to pay for a range of different sporting activities e.g. rock climbing and golf. Our overriding aim is to introduce our pupils to different sports so that they are able to pursue a healthier lifestyle, develop their social skills in different settings as well as have the opportunity to pursue different activities outside of school in preparation for their adult lives.
Impact

Impact of PE funding 2017/18
Our Forest School's initiative played a key part in supporting pupils to develop their levels of resilience and interaction skills.
Our data showed that 72.3 % of pupils made at least expected progress in terms of improving their resilience and 93.75% of pupils made at least expected progress in developing their social interaction skills.