Curriculum
The curriculum at Quest is based on seven key principles:
Personalisation
Relevance and coherence
Challenge and engagement
Breadth and depth
Development and Progression
Collaboration
Enterprise
Our overriding aim is to provide learners with a range of planned, relevant, engaging, challenging and personalised learning experiences so that they become: Successful learners, Confident individuals and Responsible Citizens … Ready for Life!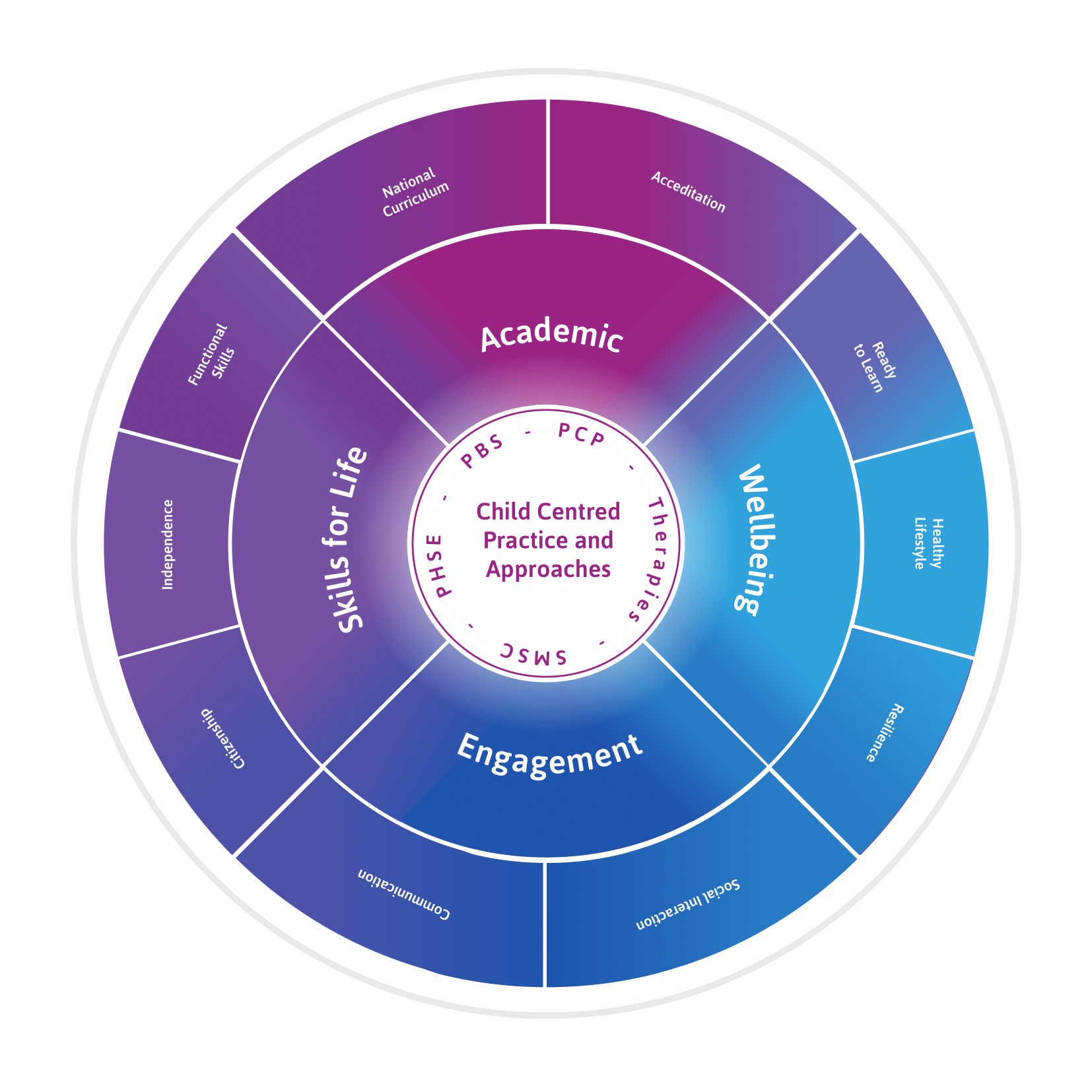 We have four areas of our holistic curriculum that learners develop their knowledge and skills in:
We use age related expected I can statements for all of these areas of learning.
Our curriculum supports our vision for the future in that:
We place equal importance on the development of the Life Skills, Engagement and Well-being sections of the Holistic Curriculum as we do the Academic as these are often prerequisites for academic achievement and have a lifelong impact
Learning needs to be authentic
Learning doesn't just take place in the classroom and it is not solely delivered by a teacher. For example, pupils can learn etiquette in the canteen and life skills whilst completing work experience with our Admin Team.