Curriculum and Planning
Introduction
The vast majority of learners who attend Quest Academy have experienced trauma and have had a wide range of previous learning experiences. Many of them have also experienced failure in one or more schools which has lead them to have:
Significant periods of time out of school
Negative views about school resulting them in them having significant barriers to learning and lack of ambition
Complex social and emotional needs which have impacted on their mental health and well-being
Our Educational Philosophy
Our Educational Philosophy is aligned to our core values (Compassion, we focus on the positives; Ambition- we challenge ourselves (pupils, families, staff and schools) to go further; Partnership – we are better when we work together.) and is based on our belief that learners excel when they are happy and feel accepted for who they are
Our underlying philosophy :
Personalisation
Engagement and Challenge
Progression and Transition
Our Underlying Principles:
In our recent review of the curriculum we have established five hierarchical guiding principles. (for more detail see our Curriculum Policy)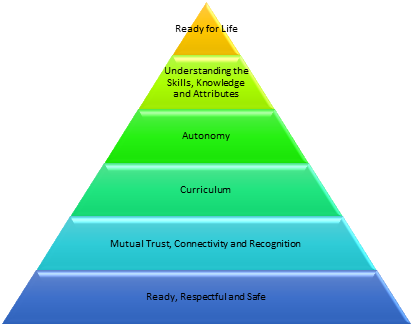 Ambition and Overriding Aim of our curriculum
We are ambitious for and on behalf of our learners and are committed to ensuring that all learners receive a high quality education.
Our overriding aim is to provide learners with a range of planned, relevant, engaging, challenging and personalised learning experiences so that they become: Successful learners, Confident individuals and Responsible Citizens … Ready for Life!
Commitment to preparing our learners for the World they live in
We are committed to supporting our learners acquire the literacy skills needed to become Successful learners, Confident individuals and Responsible Citizens … Ready for Life! and have created a "Quest Reading Guidance" to ensure that reading is a key focus throughout our working day and beyond through our learning activities at home. (See Quest approach to reading guidance at the bottom of this page)
To support learners' progress with their reading we have developed a Reading Pathway Programme which is linked to each learner's identified needs as identified through GL assessment data.
Through our daily Morning PowerPoint, (Understanding the World We Live In lessons ) themed curriculum, PSHE, Social Skills lessons, Adventure, Community & Enterprise lessons, personalised learning sessions and special focus days we ensure that our learners develop their understanding of the world they live in (see Curriculum Policy for further details).
The development of these attributes are further embedded through our recognition system.
Meeting the needs of our learners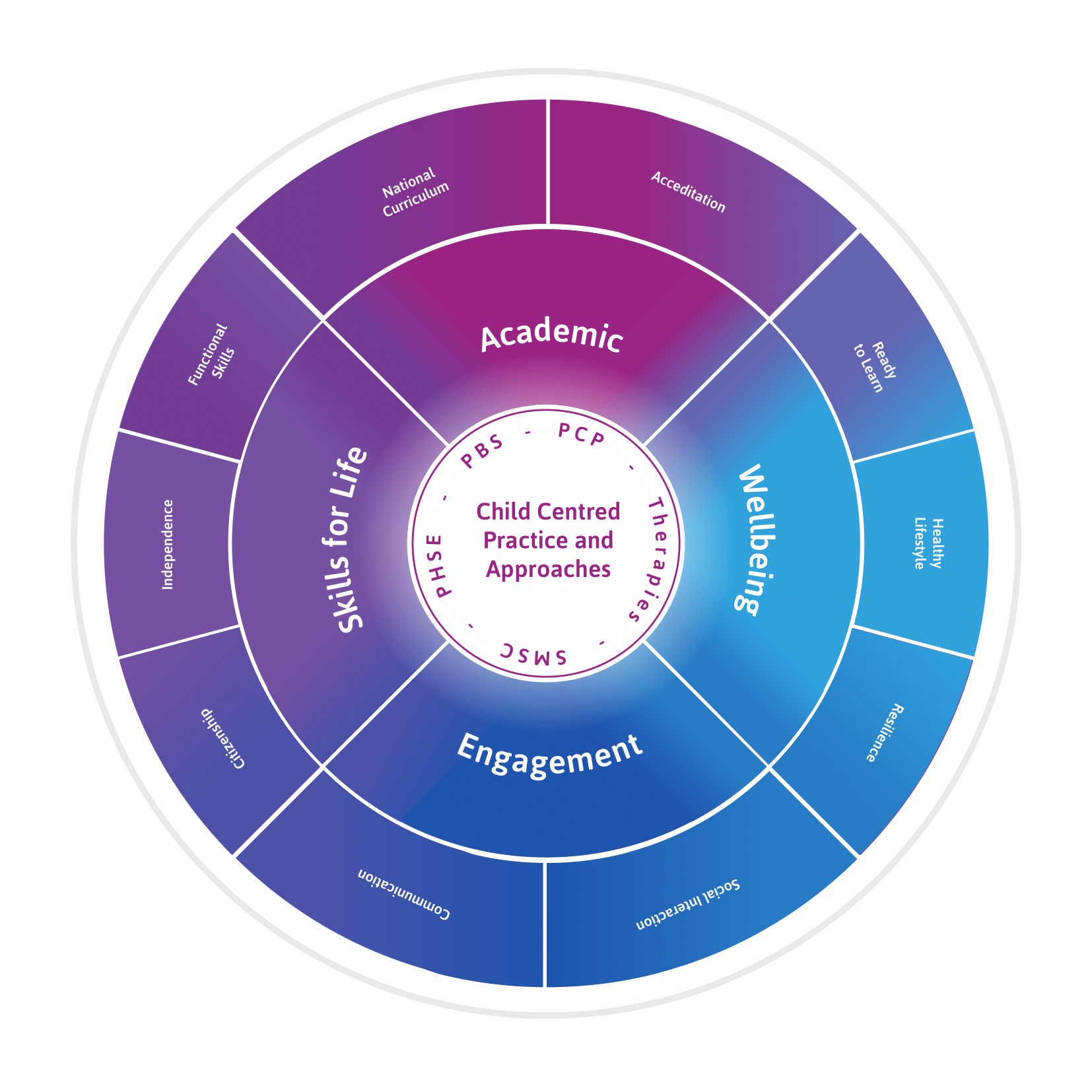 We have developed our own holistic skills and knowledge based mastery curriculum: Academic, (based on the national curriculum) Engagement, Well- being and Skills for Life and place equal importance on learners developing their knowledge and skills from the Life Skills, Engagement and Well-being sections of the Holistic Curriculum as we do the Academic. This is because these are often prerequisites for academic achievement and have a lifelong impact.
We are able to achieve this by ensuring that our:
Everyday practice stays true to our mission, ethos and values.
Policies, procedures and systems support our multi- disciplinary team with their work.
Staffing structure is in alignment with our commitment to supporting learners develop the knowledge and skills which make up our holistic curriculum. (Academic, Skills for Life, Engagement and Well- being)
Multi- disciplinary team are able to carry out their roles effectively through our core strategies CAPE. (Communication, Accountability, Autonomy, Planning and Empowerment)
"Quest Approach" to Teaching, Learning, Assessment and Marking supports learners to bridge the gaps in their knowledge and skills so that they achieve age related expected norms across the four areas of the holistic curriculum.
How do I know what my child is learning about ?
Each year the school publishes each subjects long term plans (Please see Whole School Long Term Plans) on this page. Your child's tutor will also keep you updated and there are further opportunities to find out more about your child's learning through, for example, Parents' afternoons and reports sent home at different points in the year.
Contact us
If you would like any further information on the curriculum please contact:
quest.office@macintyreacademies.org