Welcome to Albert Einstein Class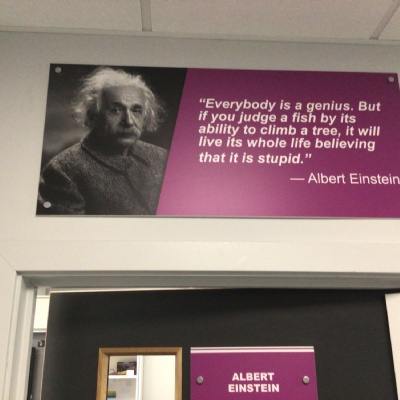 November 2023
3) This week in English, Albert Einstein have been continuing their Gothic Literature topic by beginning a book study of Goth Girl and the Ghost of a Mouse by Chris Riddell. They have analysed both setting and character in the opening chapter. In Maths, learners have tackled division, using the bus stop method to solve problems both with and without remainders. Learners also enjoyed making raspberry ice lollies in Food Tech.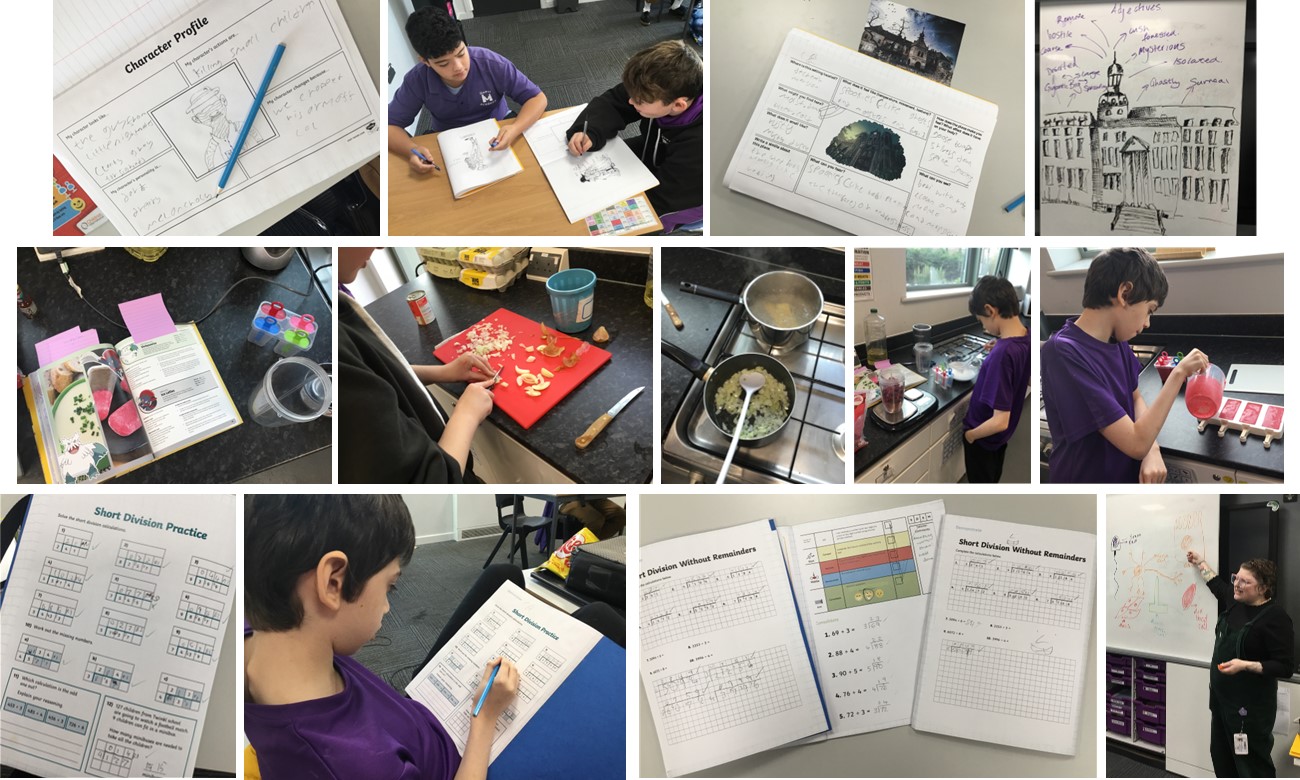 2) This week in English, Albert Einstein class have been studying gothic literature, exploring common themes, brainstorming adjectives and writing their own gothic descriptions inspired by image prompts. In Maths, learners have been perfecting the lattice method of multiplication and can now multiply up to 4-digit numbers confidently. In Science, Albert Einstein class learned the different features of plant and animal cells, as well as following an online practical to view plant cells from an onion under a microscope. In Food Tech, we enjoyed some delicious pizza, as well as making Pudsey Bear biscuits that were shared across the school for Children in Need Day on Friday. Learners explored personal space in PSHE, as well as creating 'positive propaganda' posters to celebrate our uniqueness. Albert Einstein have also started working on their badminton skills in PE, using a variety of equipment to practise their control, before competing to see who could achieve the highest rally with a shuttlecock.

October 2023
7) This week in English, Albert Einstein have been looking forward to Halloween by exploring spooky similes and writing their own horror stories. In Maths, learners have tackled multiplication, exploring the grid method and the column method to solve problems. In Food Tech, learners enjoyed comparing different recipes for making marshmallow mushrooms and producing Halloween-themed gingerbread biscuits. They ended the half-term with a lower school dodgeball tournament run by the upper school sports leaders, culminating in a huge game of all of lower school against the sports leaders!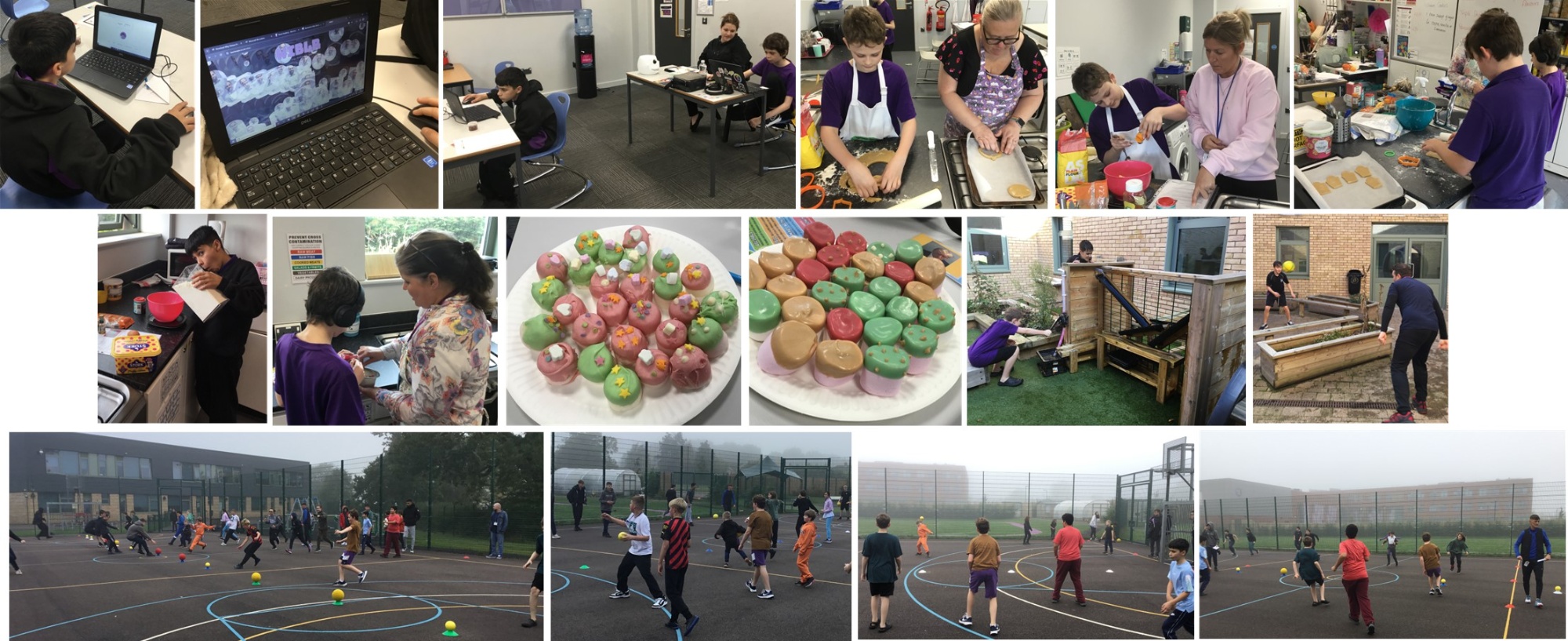 6) This week, Albert Einstein class have enjoyed Halloween-themed activities, from baking monster mash fudge and pumpkin pie in Food Tech, to getting creative with spooky colouring sheets and origami. Learners have also worked hard using BIDMAS in Maths and produced some amazing abstract pictures in Art.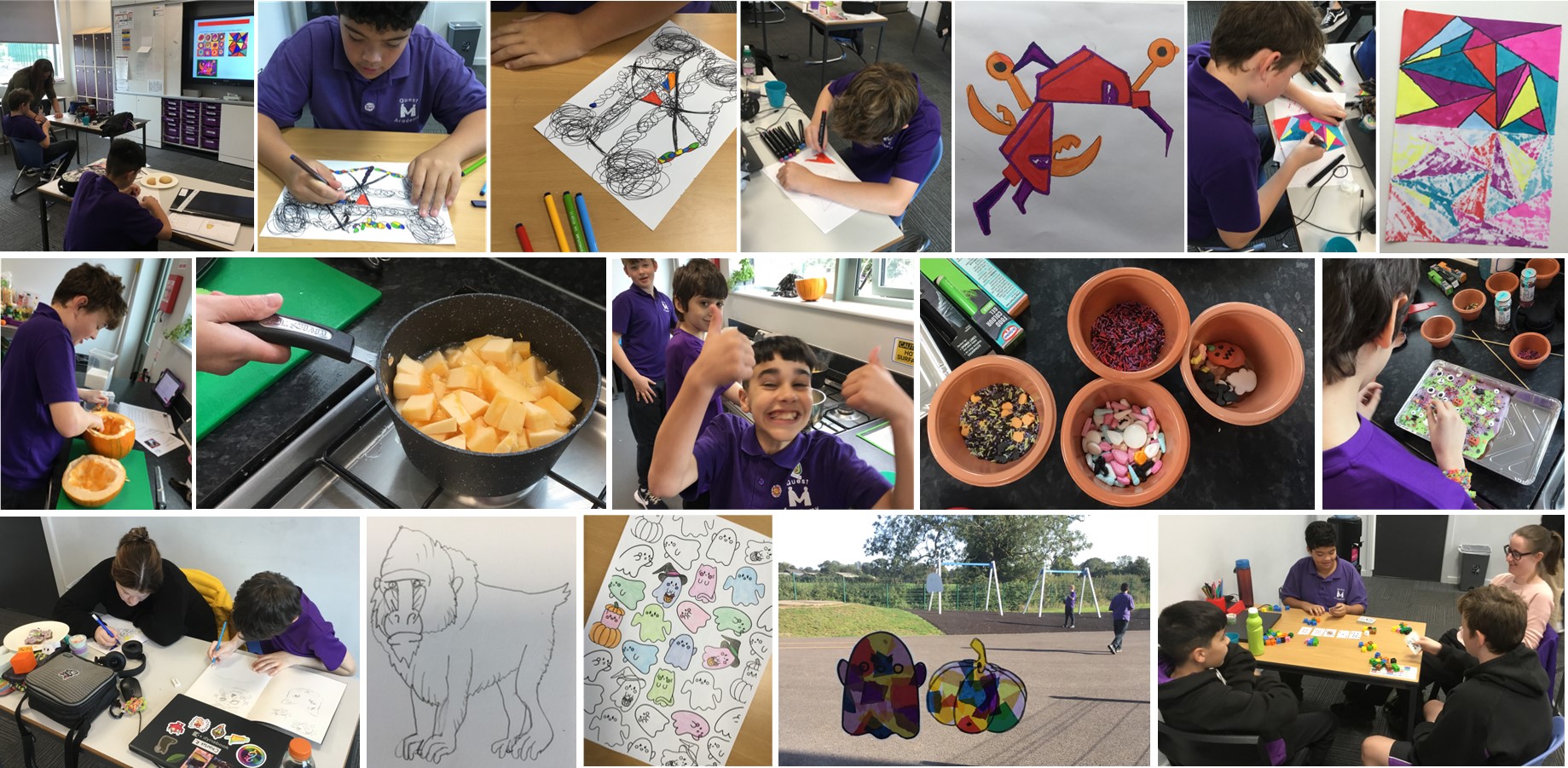 5) This week in English, Albert Einstein class have been studying articles and adverbial phrases. In Maths, learners have extended their knowledge of indices to solve more challenging problems involving negative powers and bases. In Science, Albert Einstein class conducted an experiment to explore solubility, timing how long it took different substances to dissolve in water. Learners also demonstrated their basketball skills in PE and enjoyed making pasta and Smarties cookies in Food Tech.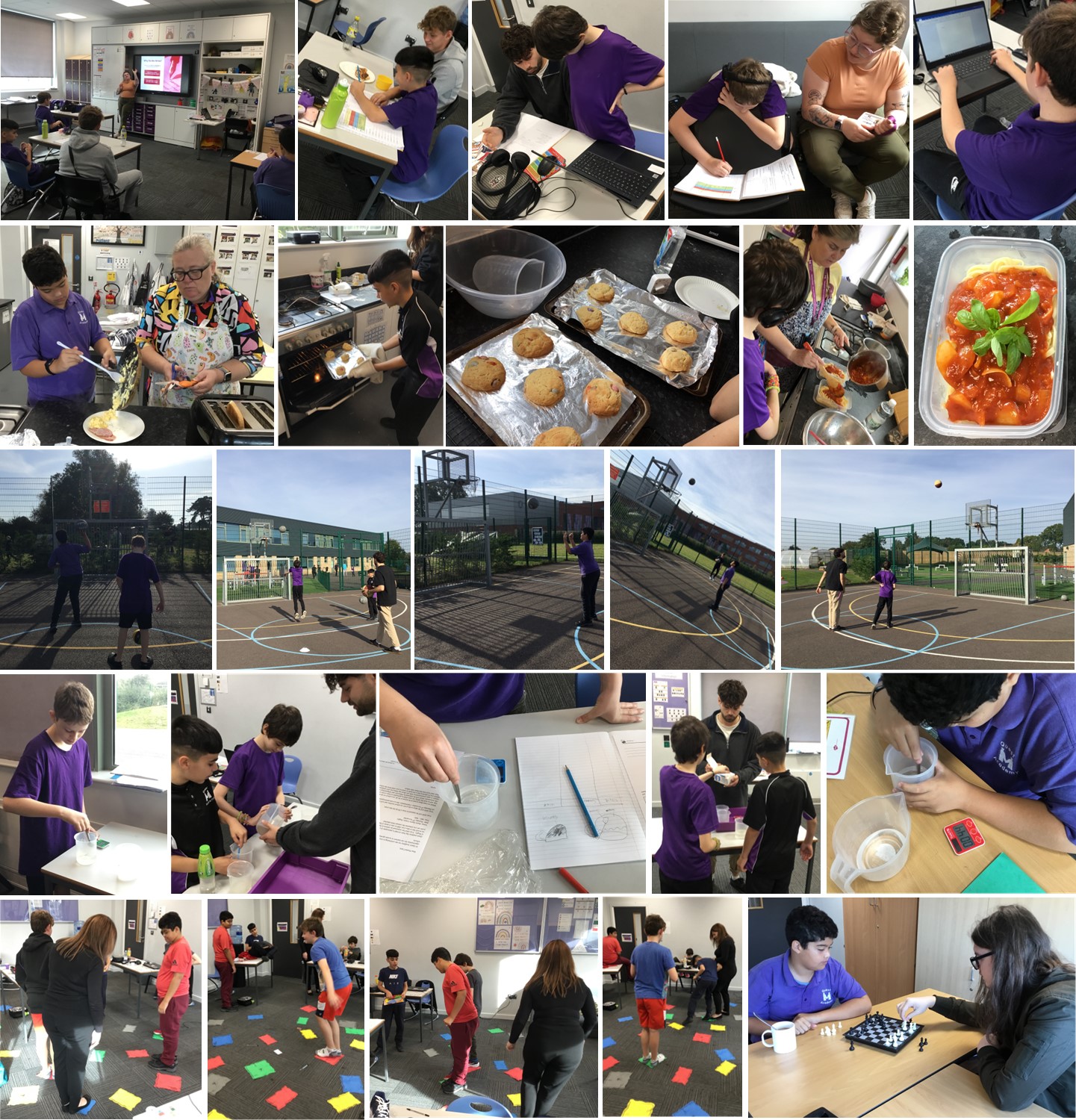 4) This week in English, Albert Einstein class have tackled newspaper articles, first exploring the language features that reporters use, before then using some of these features in their own newspaper reports. In Maths, learners have studied indices, particularly focussing on the index rules for multiplication. Learners have also enjoyed making fruit muffins in Food Tech and demonstrating their team-building in PSHE.
September 2023
3) This week, Albert Einstein class have produced some outstanding English work, writing diary entries from the perspective of some of their favourite characters. Learners have also worked hard on finding highest common factors in Maths and recalling the properties of solids, liquids and gases in Science. In PE, learners worked in teams to formulate strategy in a game of Capture the Flag, and they also demonstrated their teamwork in Food Tech, working together to make a lemon cake.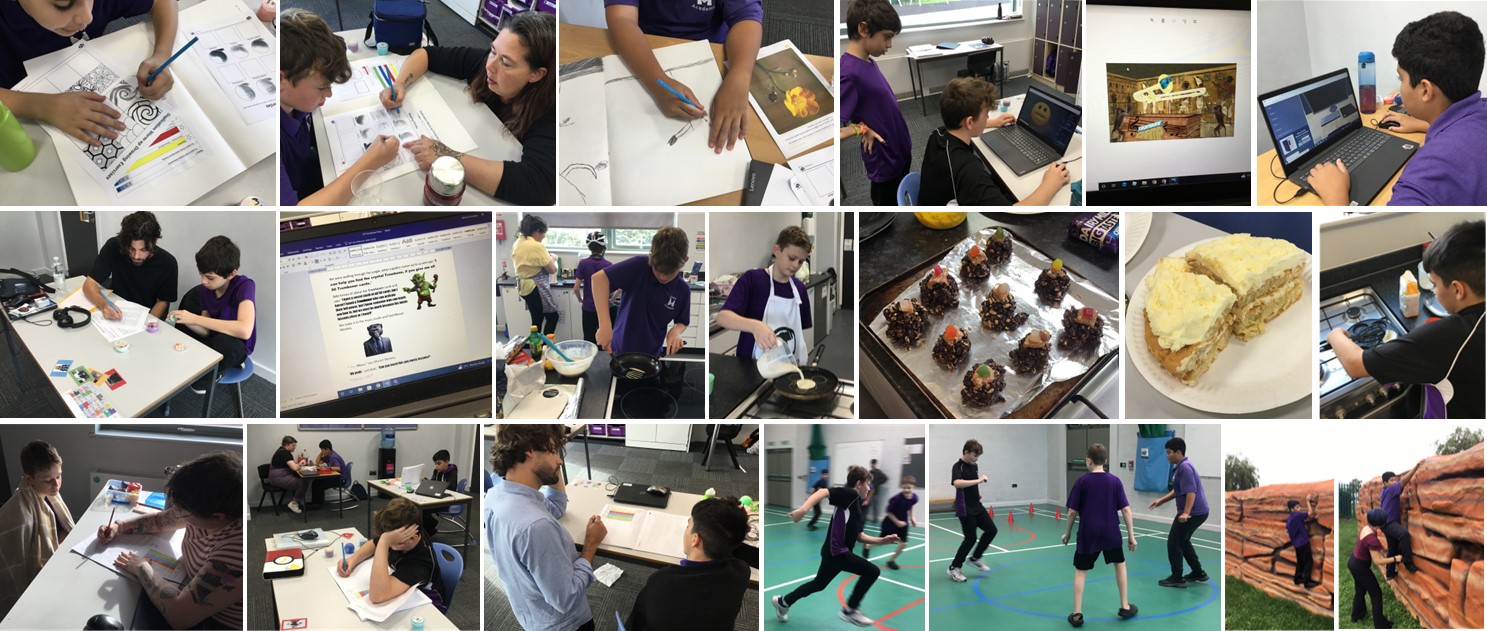 2) This week in Albert Einstein, learners have been extending their thesaurus skills to find antonyms in English. In Maths, they have been using their times tables to decide which numbers are prime numbers. They have also enjoyed exploring their identities in PSHE and making some delicious colourful pancakes in Food Tech.

1) This September, we welcomed some new learners to Albert Einstein class. They have experienced many subjects in their first week at Quest, particularly enjoying making smoothies in Food Tech, discovering the properties of kinetic sand in Science and demonstrating their coordination and reaction times with training games in PE. The learners have also begun making friendships while playing board games and showing off their football skills in the MUGA. They even found time to study synonyms in English, practise rounding in Maths and explore AI art in Computing!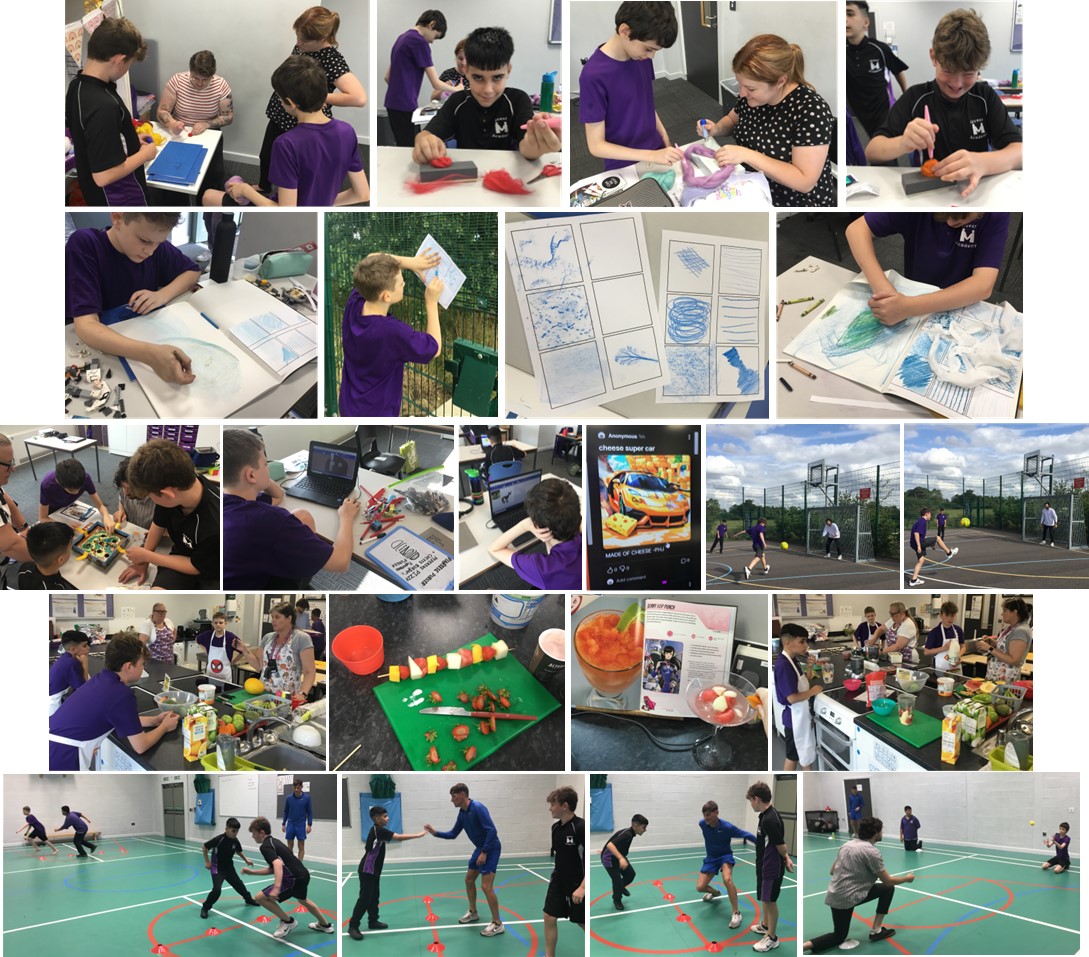 March 2021
This week in Alert Programme, learners explored their sense of taste by trying different foods such as Skittles, raisins and Doritos!

STEM Week: Coke and Mentos Experiment

February 2021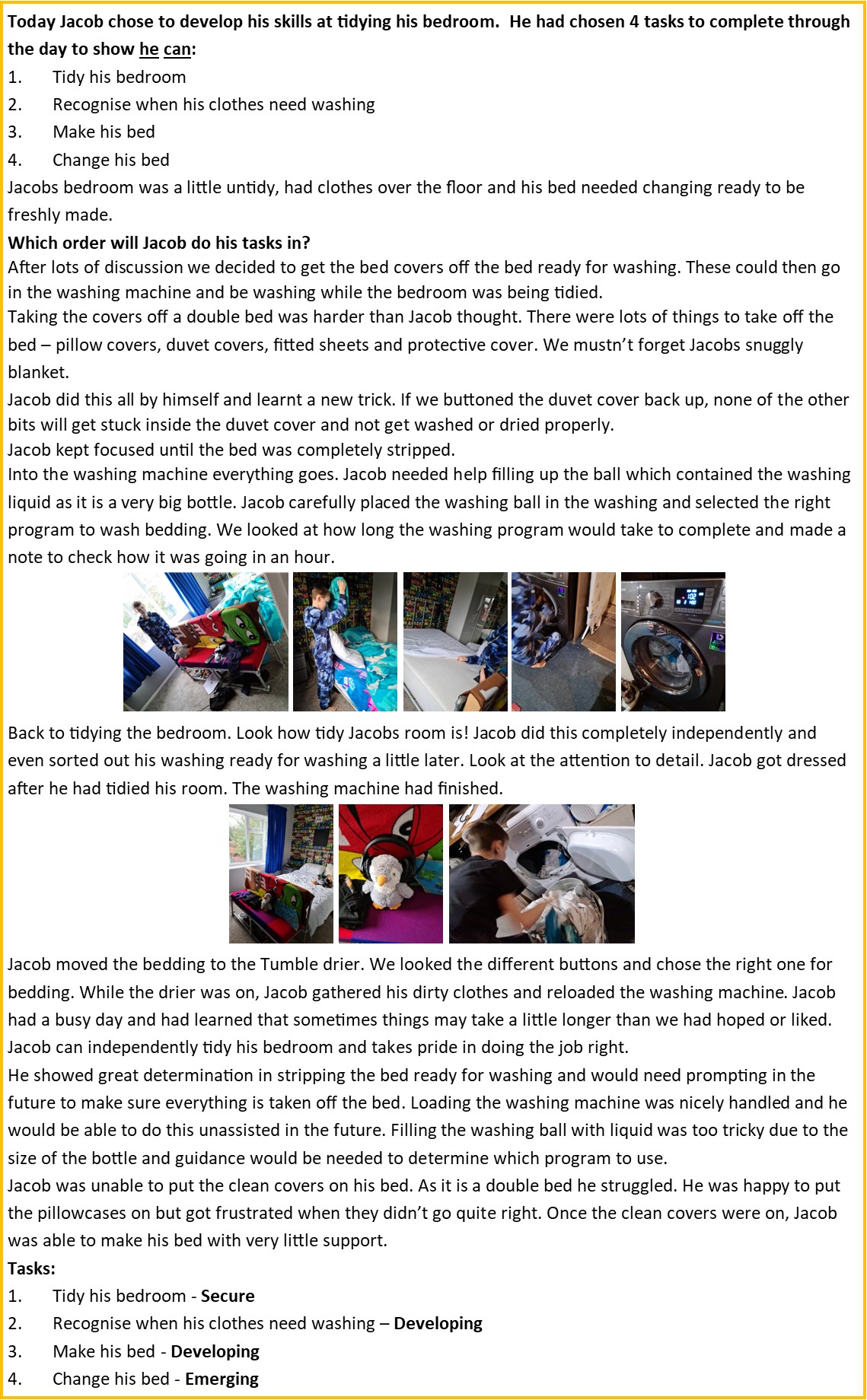 January 2021
Simon has been teaching different members of Albert Einstein how to draw on the iPad using an Apple pencil.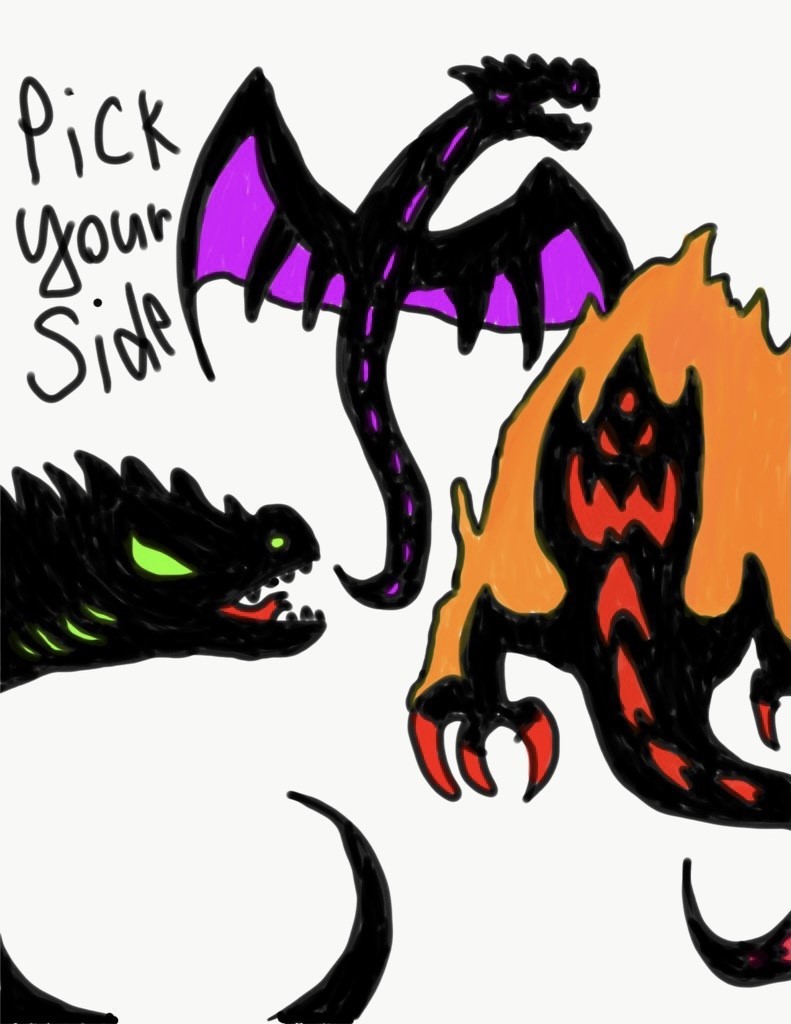 December 2020
Albert Einstein have been enjoying creating items for the Quest website. Learners have been developing a variety of skills in sewing, Hama beading, paper crafting and clay modelling!

October 2020
Albert Einstein played games together and decorated biscuits as part of 'No Pens Wednesday'.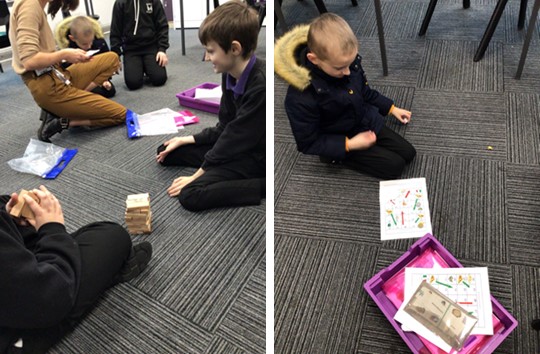 February 2020
This week we have been focusing on writing our own The Day Louis got eaten story by creating our own new characters.
We have also been focusing on having fun with fractions in Maths.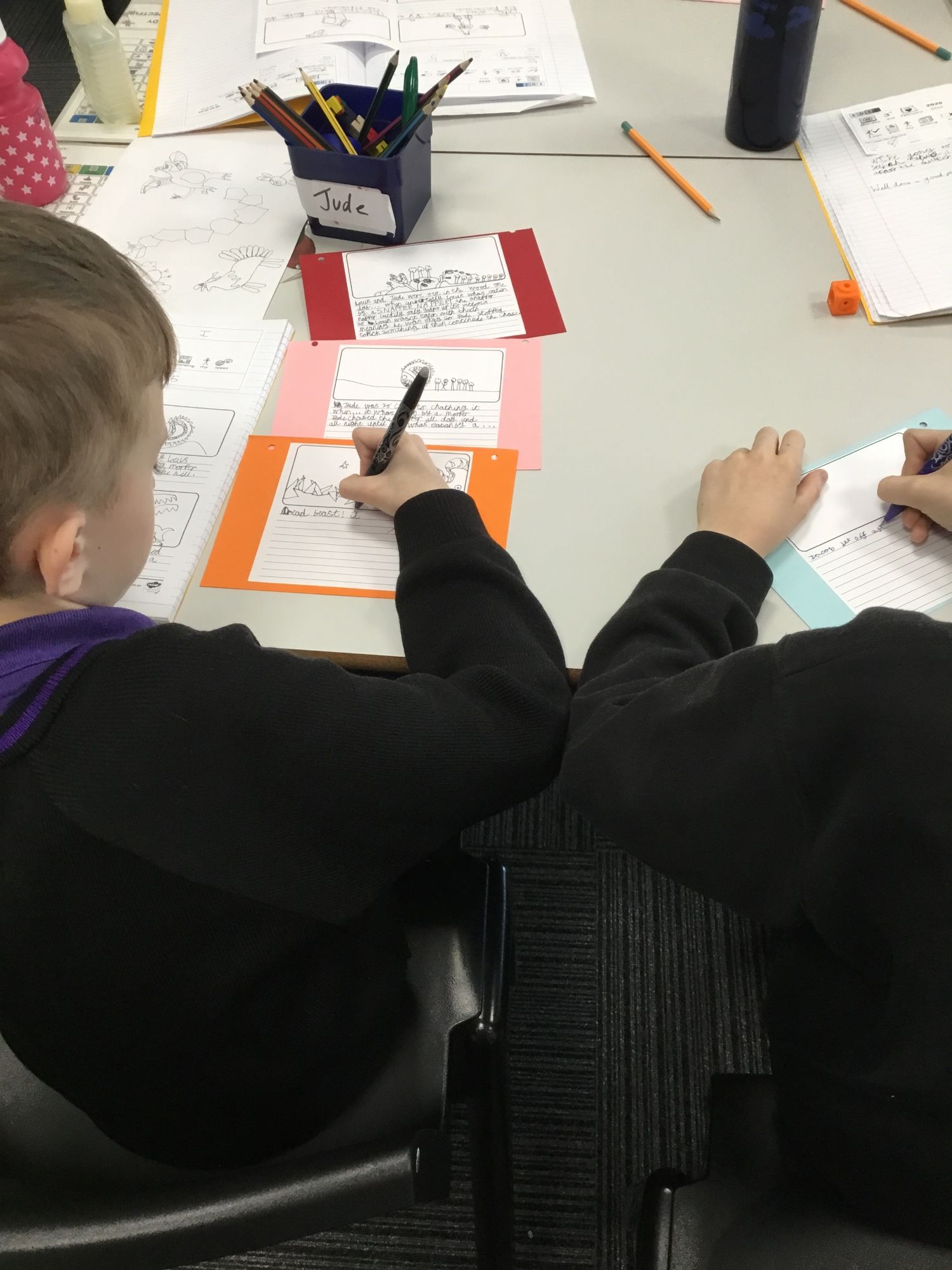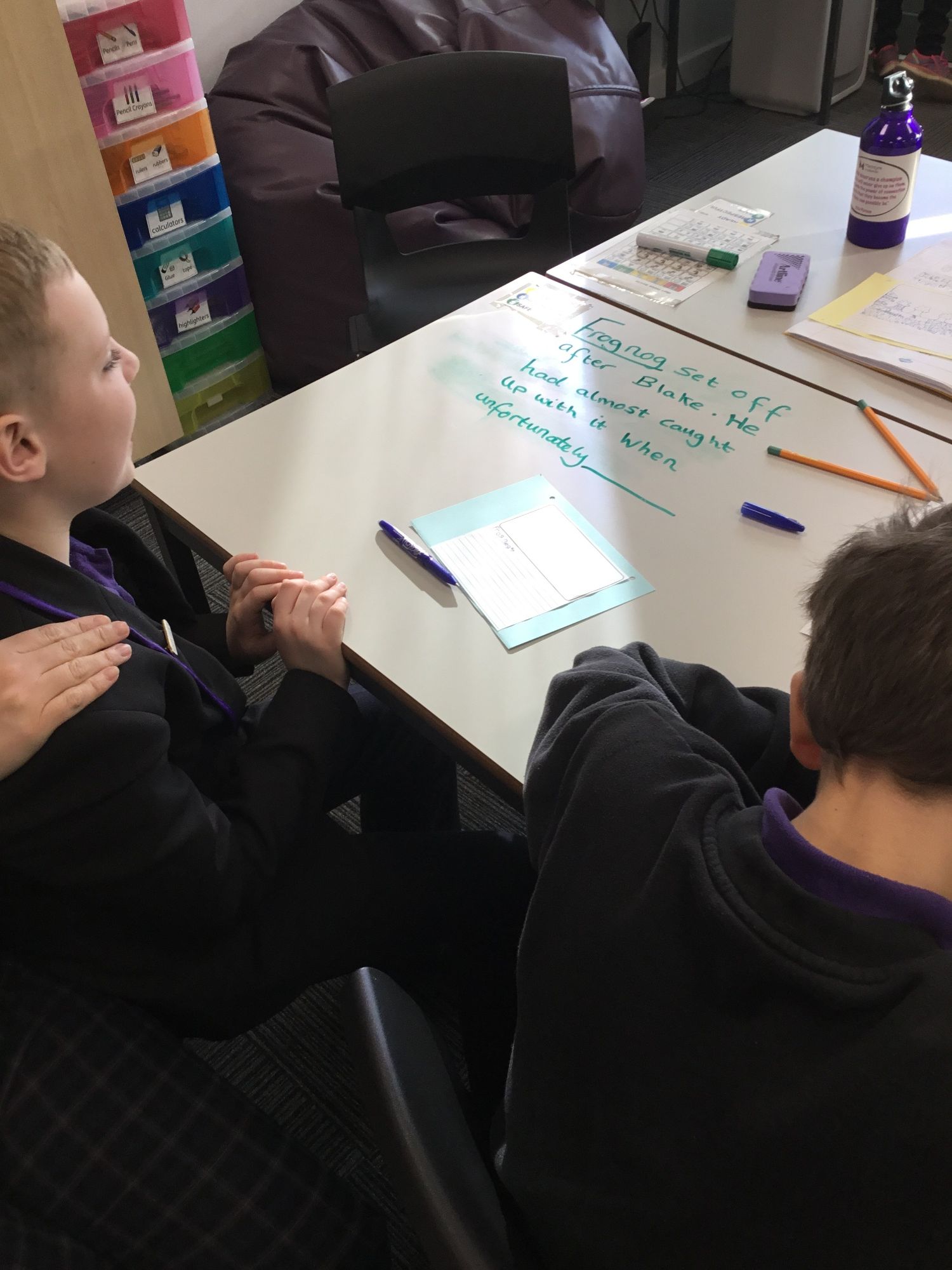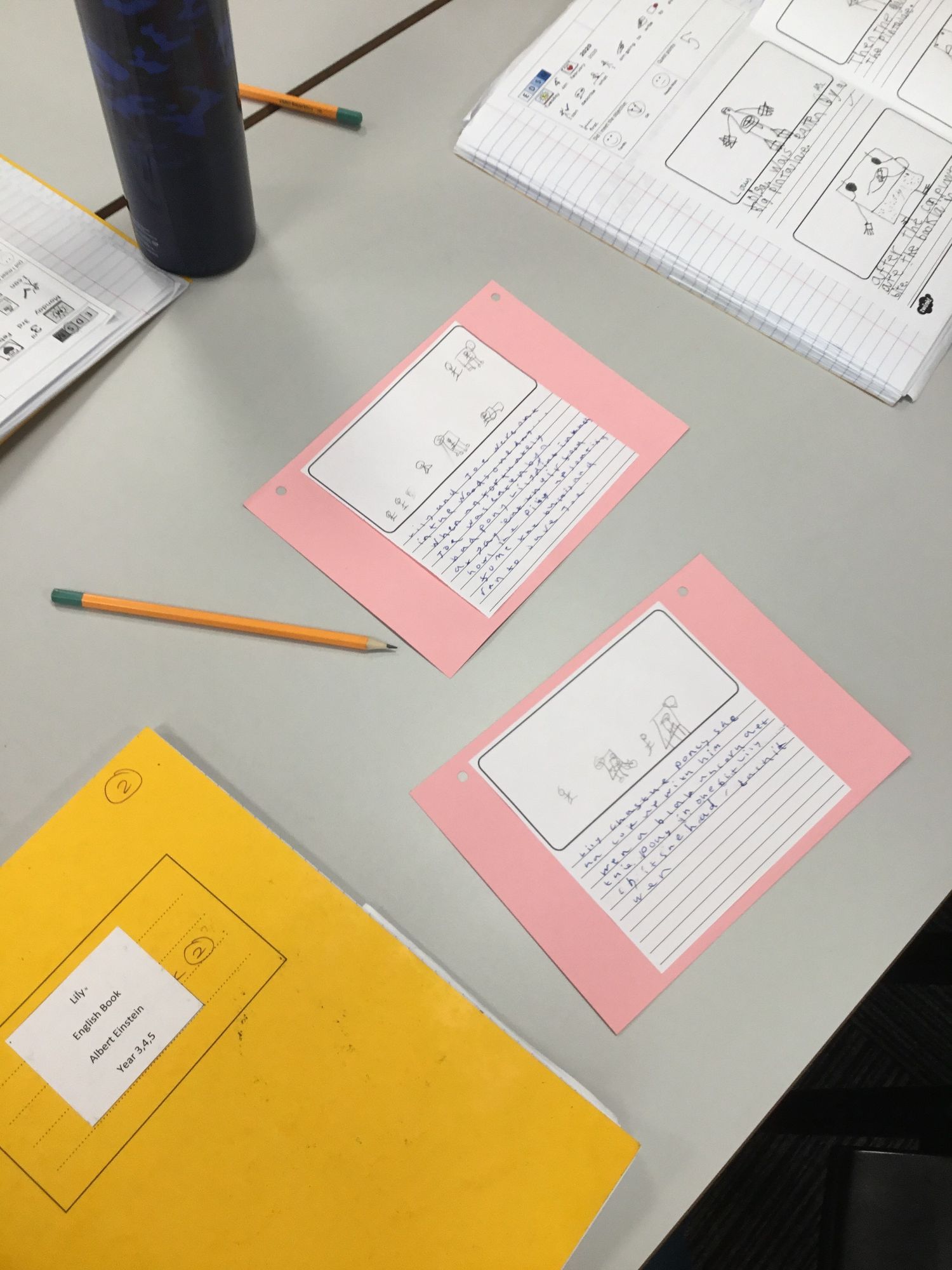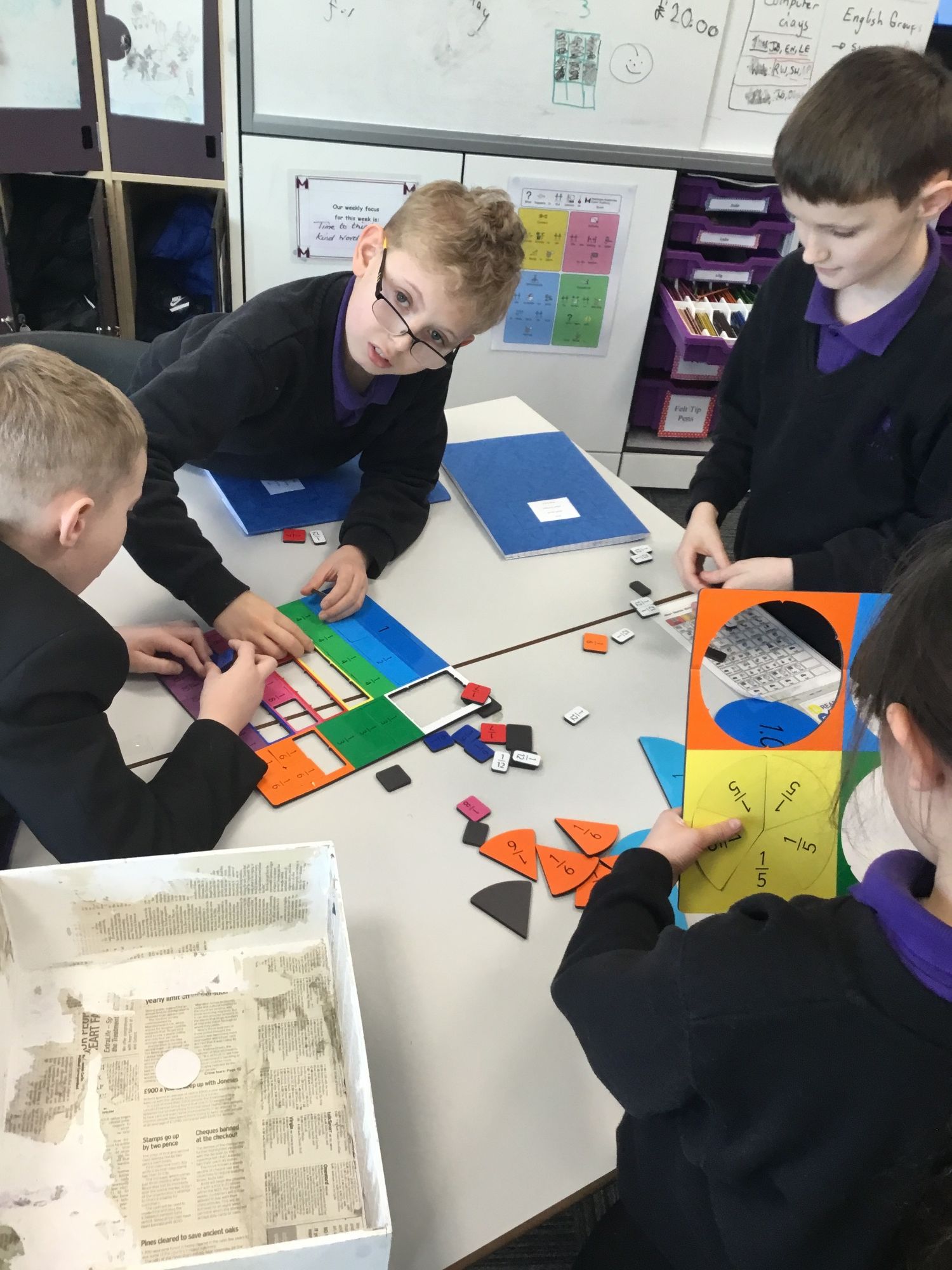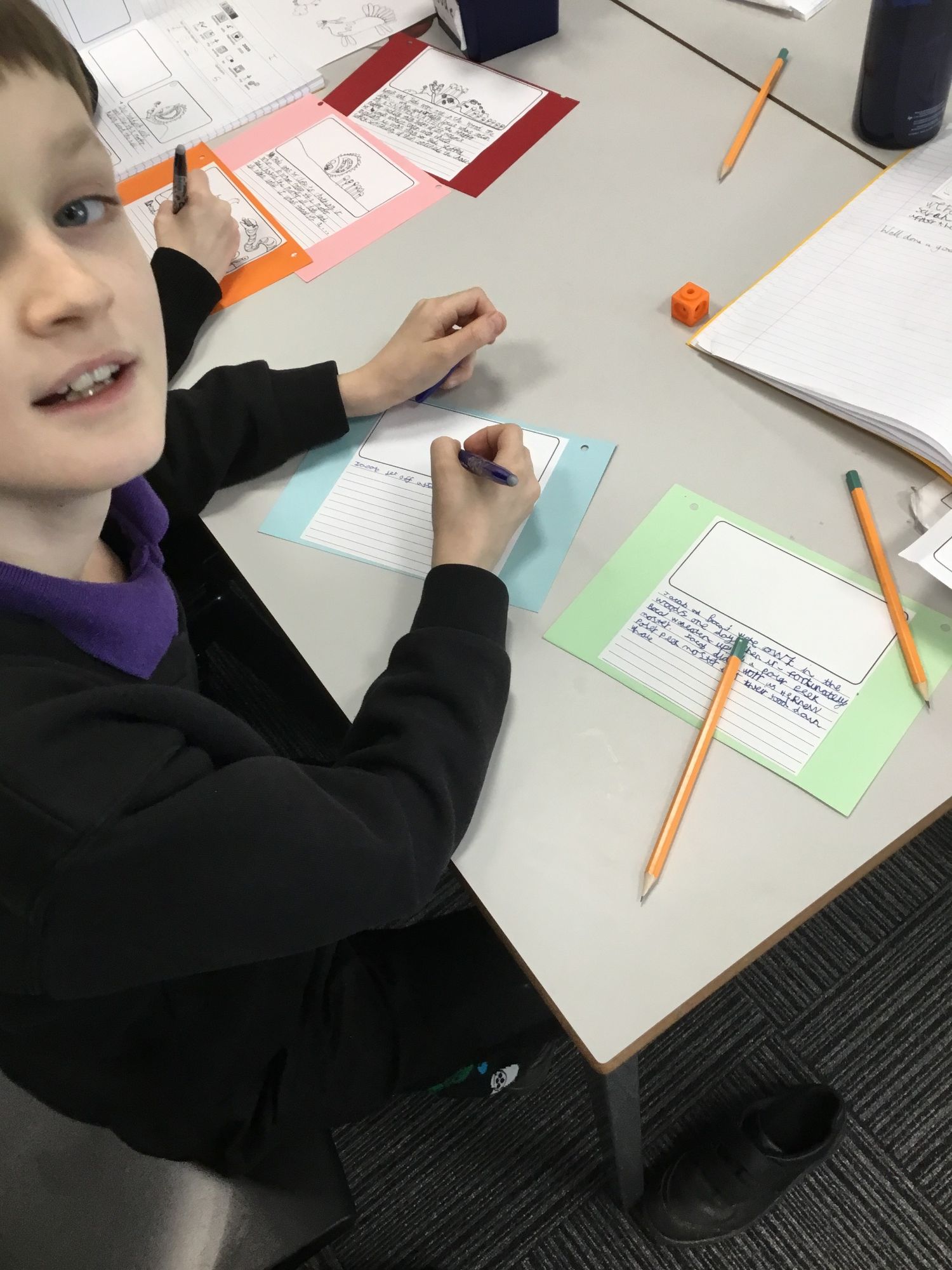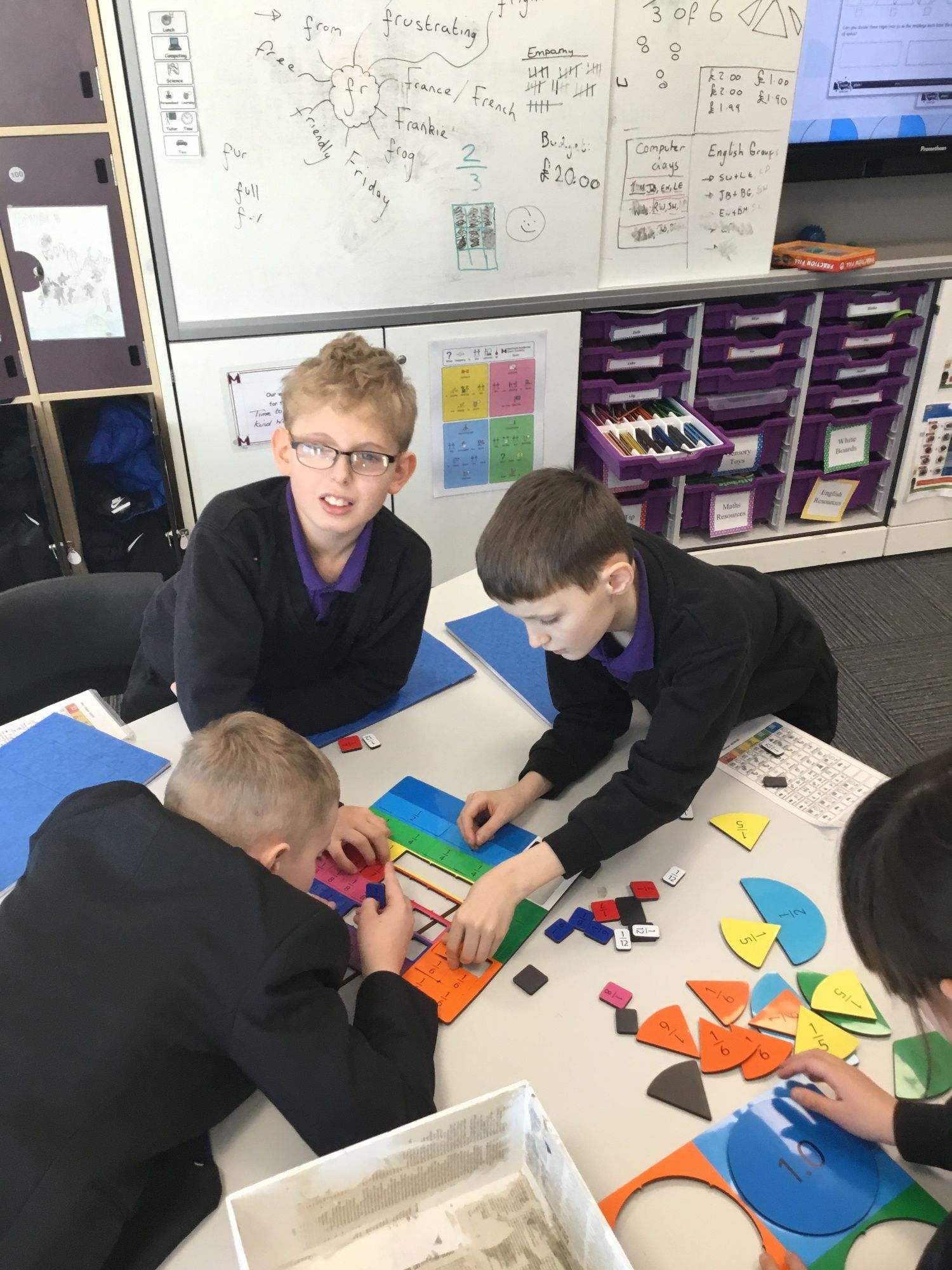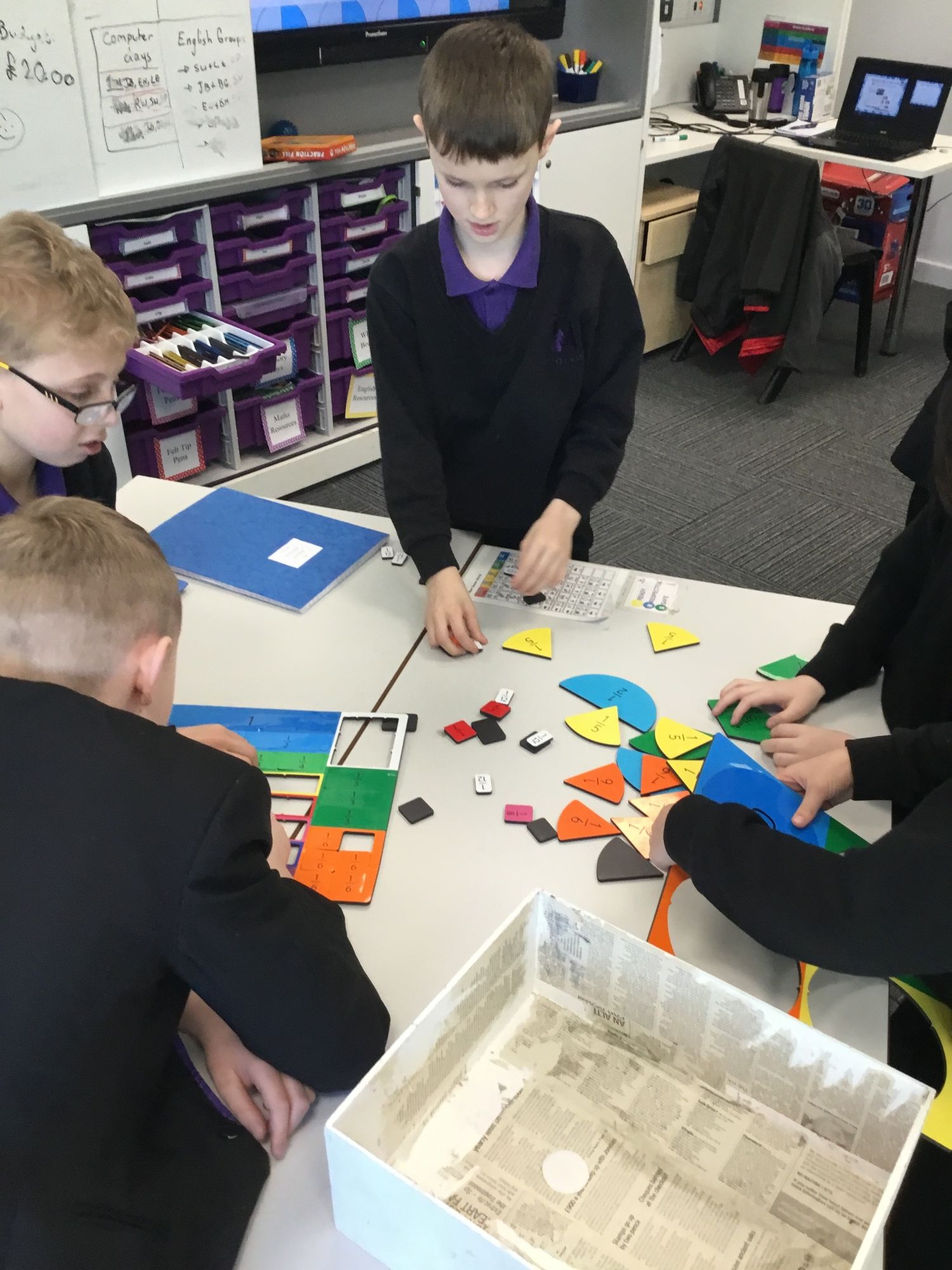 January 2020
This half term the children have been writing funny stories and have also created their own funny instructions based on various texts such as 'don't let the pigeon drive the bus' 'the day Louis got eaten' and 'no thank you'.
In RE the children have started learning about different religious traditions and had a go at creating their own 'sukkah' based on the Jewish tradition.
In PHSCE the children have been learning about having an opinion. They had different statements to sort into whether or they agreed or not which created a good debate (pictured below).
In Maths the children have been continuing to develop their addition, subtraction, multiplication and division skills and will be learning more about fractions in the last couple of weeks.