Welcome to JK Rowling Class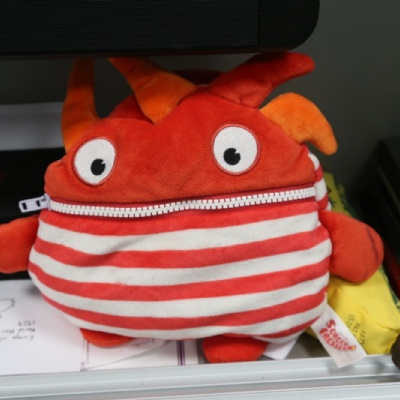 May 2021 - Summer 1 - Week 5
This week in ACE JK Rowling have been cutting wood and starting the fire, making jacket potatoes in the fire, digging holes to make a habitat for animals and building some shelters. They really did enjoy those potatoes!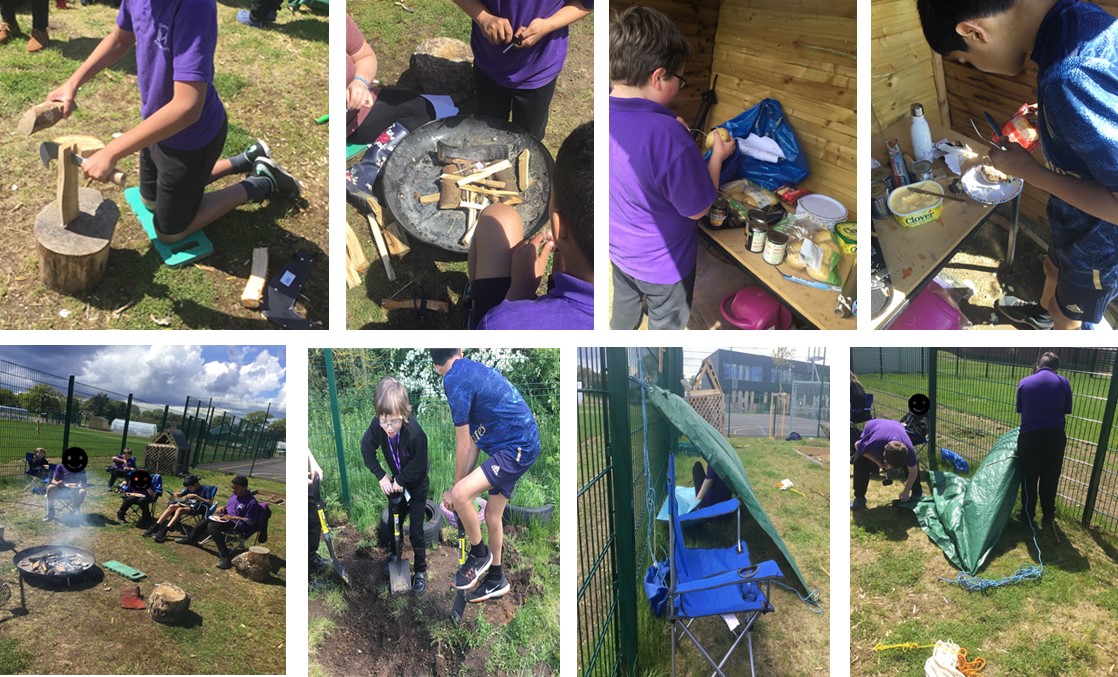 April 2021 - Summer 1 - Week 1
This week some of Dalai Lama came down to listen to some of our learners read.
In PE this term JK Rowling are leaning all about Hockey here they are leaning some ball skills leaning to keep the ball close to the stick, as well as a chip tackle. The class enjoyed a game at the end resulting in a 2-1 victory for one team.
In Science this week as a class we identified some property of wood, metal, water, rocket and looking around the school to see were we can find these around them.

March/April 2021 - Spring 2 - Week 6
Forest school, Easter Crafts and Sensory Play, it has been a busy week!



March 2021 - Spring 2 - Week 4
In Outdoor Education we have been learning how to use a bow saw for cutting wood, bow hook for splitting wood as well as starting fires using a flint. Some of the class made shelters for frogs and the whole class enjoyed the marshmallows and hot chocolate.
We have also we have started to learn the ukulele which was great fun leaning how to strum it and a chord C. It was meatball week in cooking this week they all looked nice .
In English this week we have been looking at performance poetry here are some of the learner acting out their part in the poem.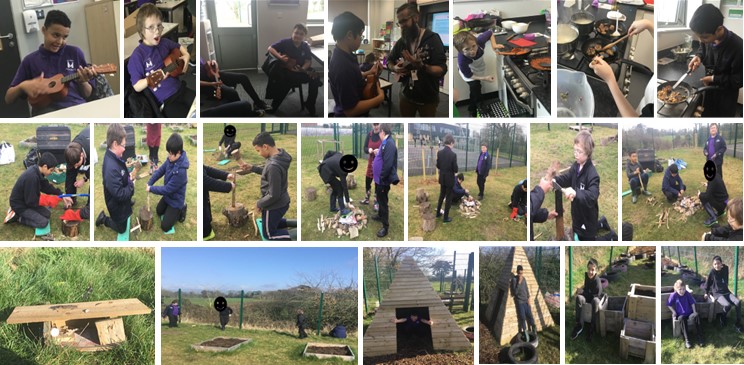 March 2021 - Spring 2 - Week 3
As part of STEM Week JK Rowling made some butter and cheese, posters and Pop Rockets. They also
made salt dough ornaments for some of the people we love, for Mothers Day.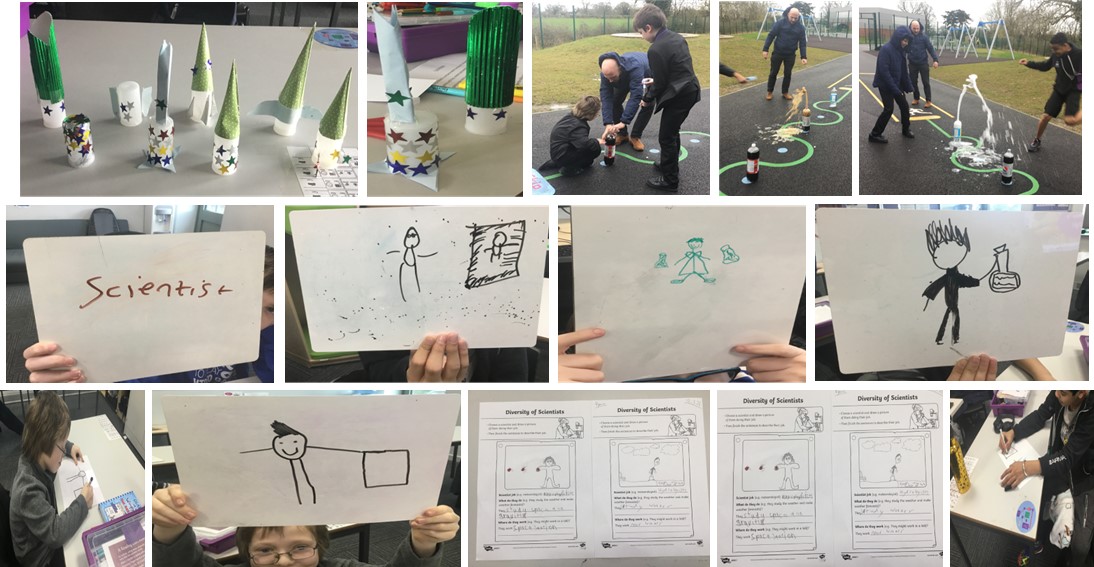 February 2021 - Spring 2 - Week 1
In English Learners have been working on poems for LGBTQ history month​.
In PE they did some team bonding exercises and some sparing.
In Art they worked on Pablo Picasso faces.
In Food Tech the class had a choice of making pizza bread or soup, it all tasted very nice!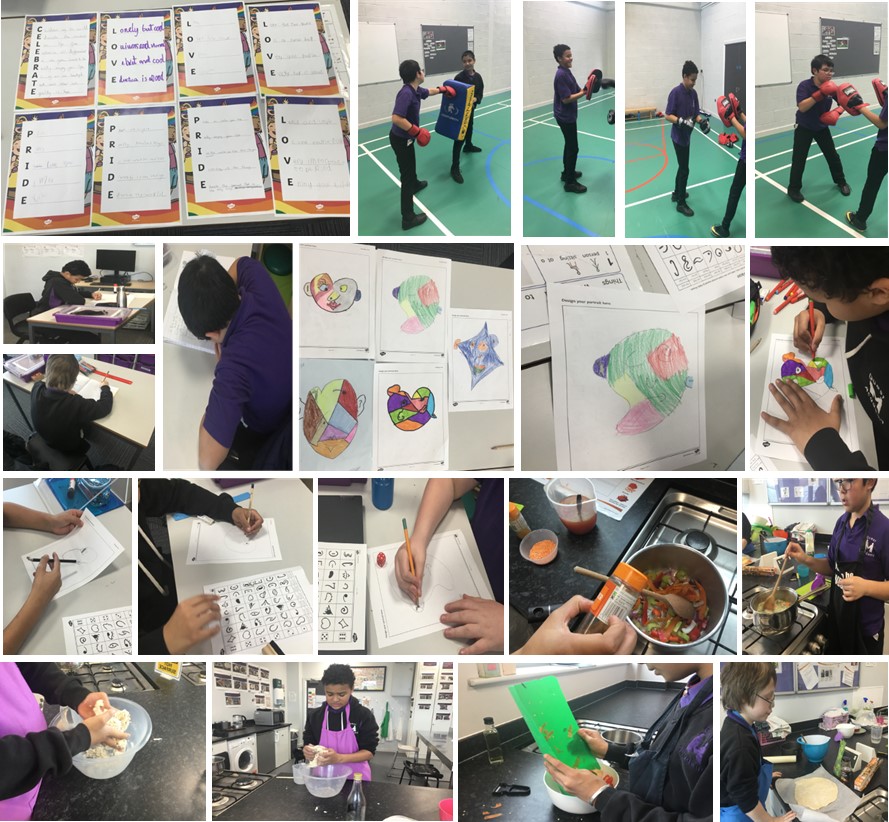 February 2021 - Spring 1 - Week 6
This week in English we looked at making up poems for Valentine's Day using synonyms, simile and metaphor.
We have also been having fun with Arts and Crafts and using fine-motor Chopstick Skills to celebrate Chinese New Year.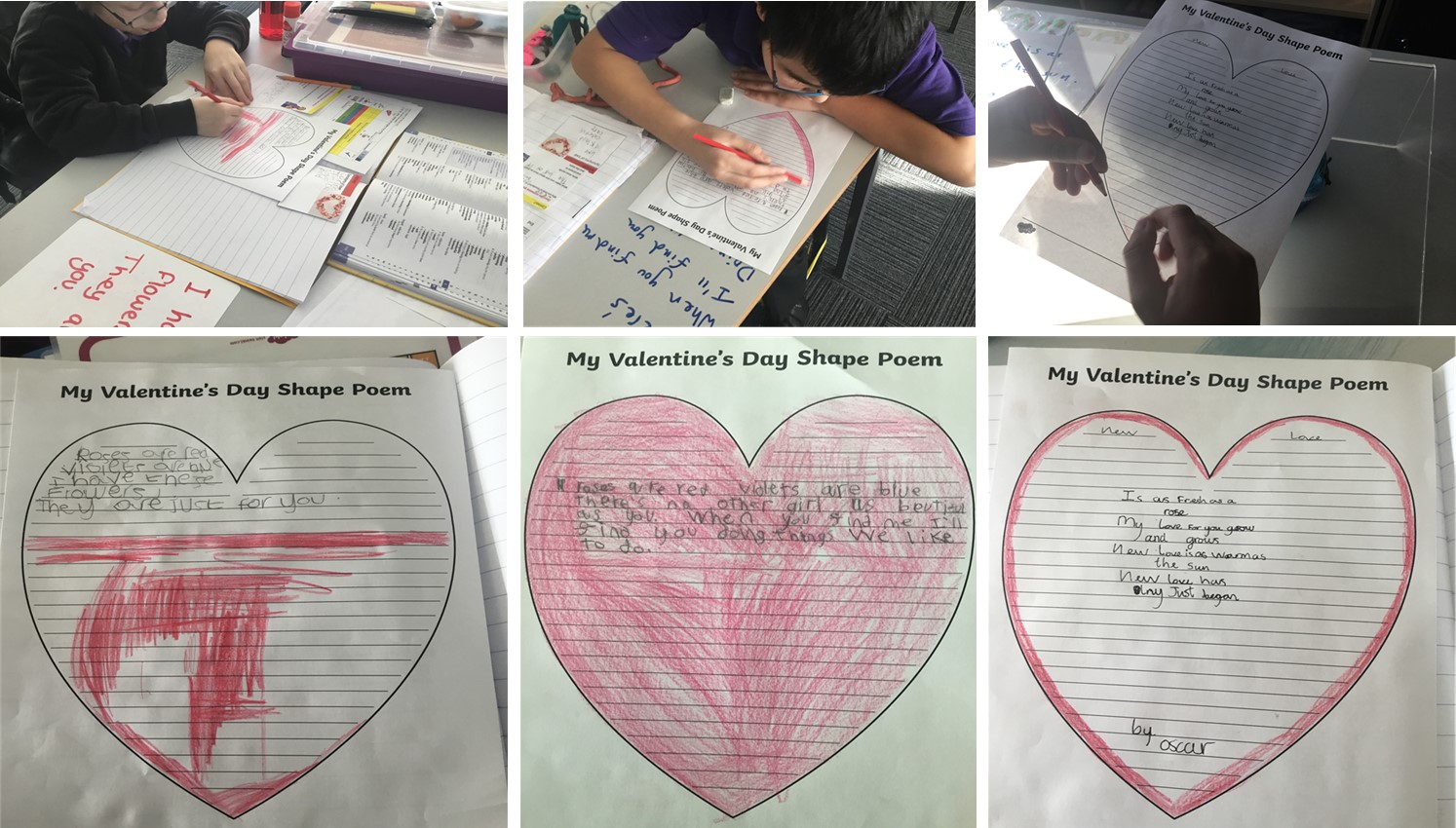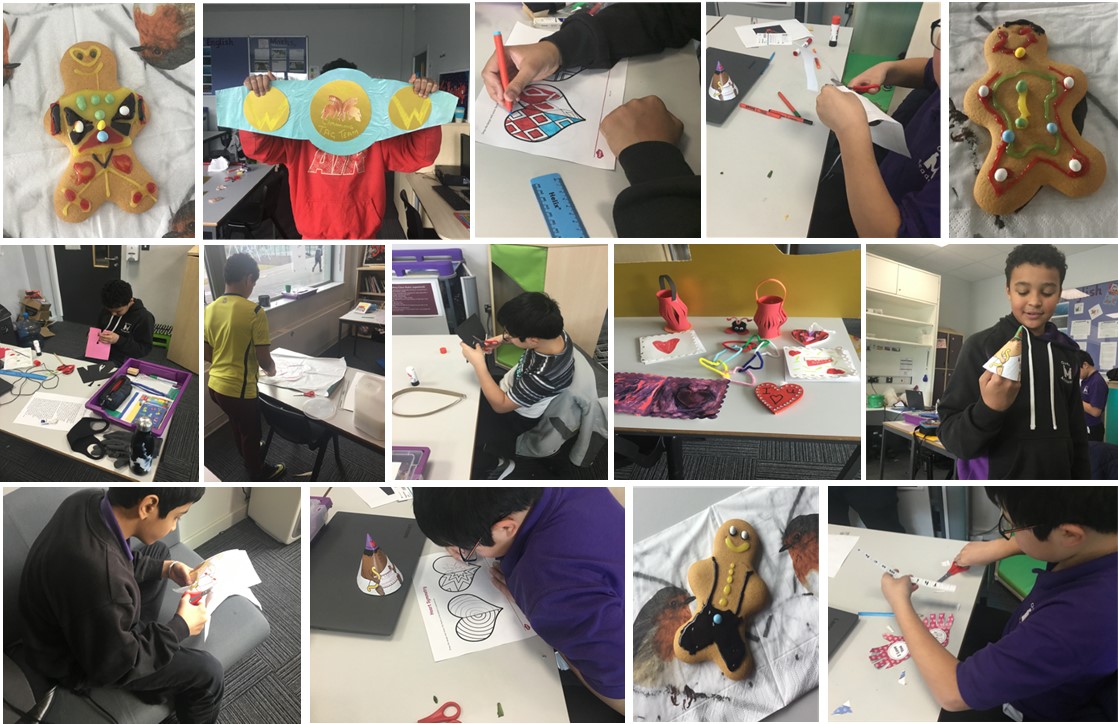 February 2021 - Spring 1 - Week 5
This week in PE learners made up their own version of dodge ball and showed great team work.
​In PSHE the class had a great discussion of 'What is a Need?' and 'What is a Want?'
In Art learners have been designing face masks, pixel art and origami and we even tried out our origami planes to see if they would fly.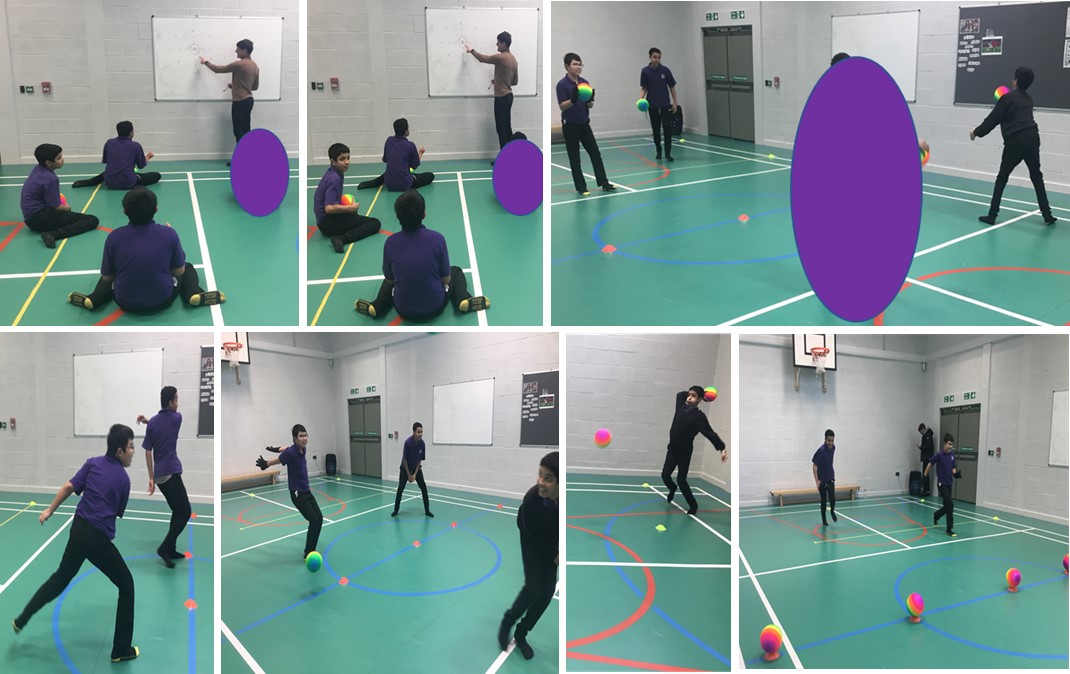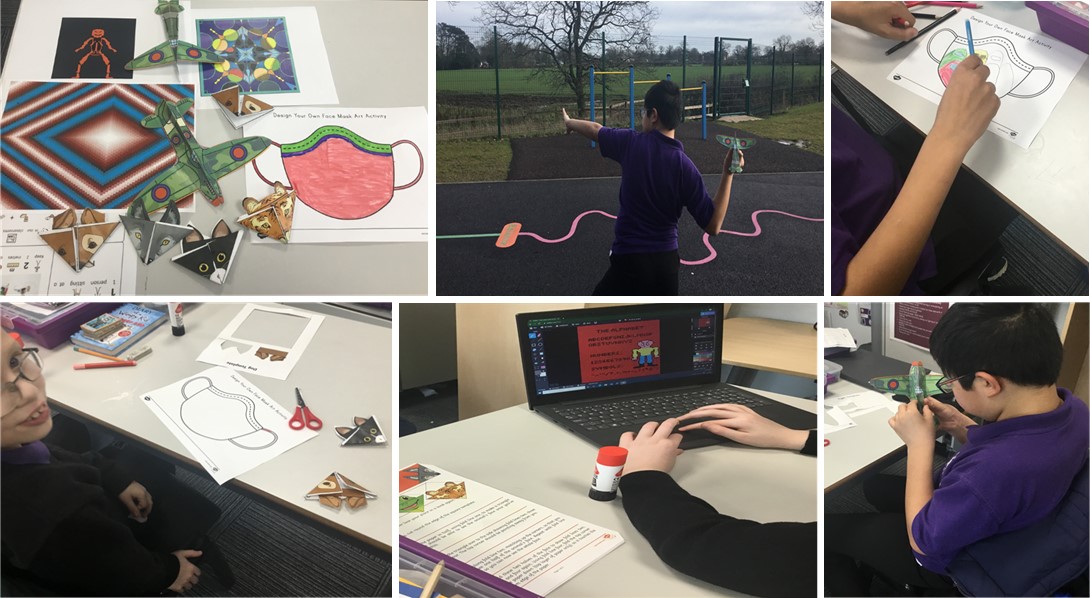 January 2021- Spring 1 - Week 4
In science, the class have had great fun learning all about electricity and circuits, they didn't want the lesson the end.
On the 28th January it was International Lego Day so JK Rowling celebrated by designing monsters, cars and houses of the future.
In Art the class have been looking at and inspired by Vincent Van Gogh's famous painting, Starry Night, 1889. Here are their Starry Nights 'chalky silhouette' final pieces.