Welcome to Rosa Parks Class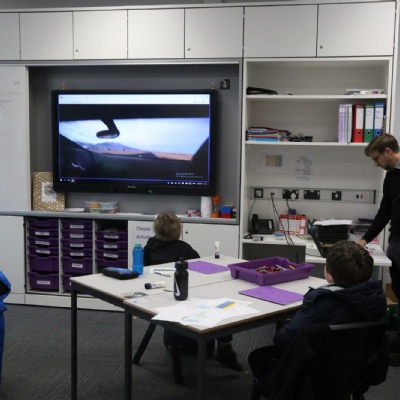 November - December 2021
Rosa Parks have had a very busy term!
Learners have enjoyed completing an array of morning settling activities. There has been digging for letters in jelly, superhero mask making, creating crazy hair people, and writing complement suns to name just a few activities!
In English, Rosa Parks class have been reading 'How to Train Your Dragon'. They have shown fantastic listening skills when having the book read to them and have used this book to inspire their own short stories, fact files and comic strips. Their work has been amazing! Well done team 🙂
For Maths, learners have particularly enjoyed 'practical' learning. They revised multiplying by 100 by answering questions on Jenga blocks, ran a biscuit and juice stall where staff costs were 1000 times that of learners(!) and used their knowledge of dividing by 100 to create an ice cream recipe for one.
Learners have also been 'hands on' in Science, where we have been creating circuits, and Geography, when they had to create a piece of artwork, which represented their learning of Antarctica (penguins were a big feature!).
As the term comes to a close, learners have had the opportunity to create the Christmas Decorations they had researched and designed earlier in the term. Soon our classroom will look like a Winter Wonderland!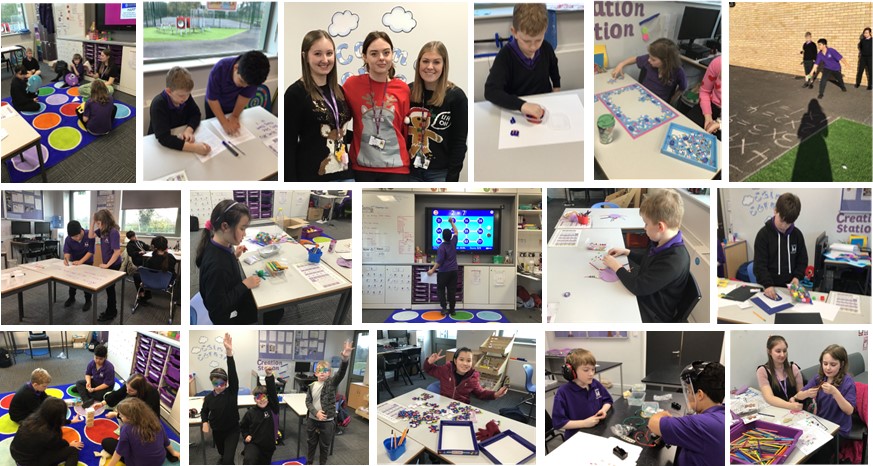 September - October 2021
A new year in Rosa Parks and we have started it with a bang!
Learners have started each day with a different morning 'settling' activity. We have made breathing buddies, dream jars, decorated pebbles and water bottles, looked at how our words affect others with Humpty Dumpty, played with kinetic sand and guessed 'what's in the balloon?'... and that's just to name a few morning activities!
Rosa Parks learners have been inventors in English — they designed their own game cover before writing instructions on how to load or play their game. They also researched an invention and wrote fantastic non-chronological reports on what they found out. In the last few weeks of term, we have been looking at the importance of imagery in poetry in line with National Poetry Day.
In Maths, we have covered the topics of place value, Roman numerals and column addition/subtraction. Learners enjoyed using magic stars to help them understand what each place value column represents; we used our play shop to support adding up money.
Science has allowed us the opportunity to do MANY experiments, as we have been looking at water and changes of state. Rosa Parks particularly enjoyed getting dressed up in lab coats and goggles to do an experiment with steam and water droplets!
Our history topic this term has been the Ancient Egyptians, where learners enjoyed writing their name in hieroglyphics on a cartouche! This nicely tied into our communication topic, where the learners were WW2 spies receiving Morse code messages and made string phones. We're aiming to create our own secret language by the end of the week!
After all of this hard work Rosa Parks definitely deserve a restful half-term! Well done guys!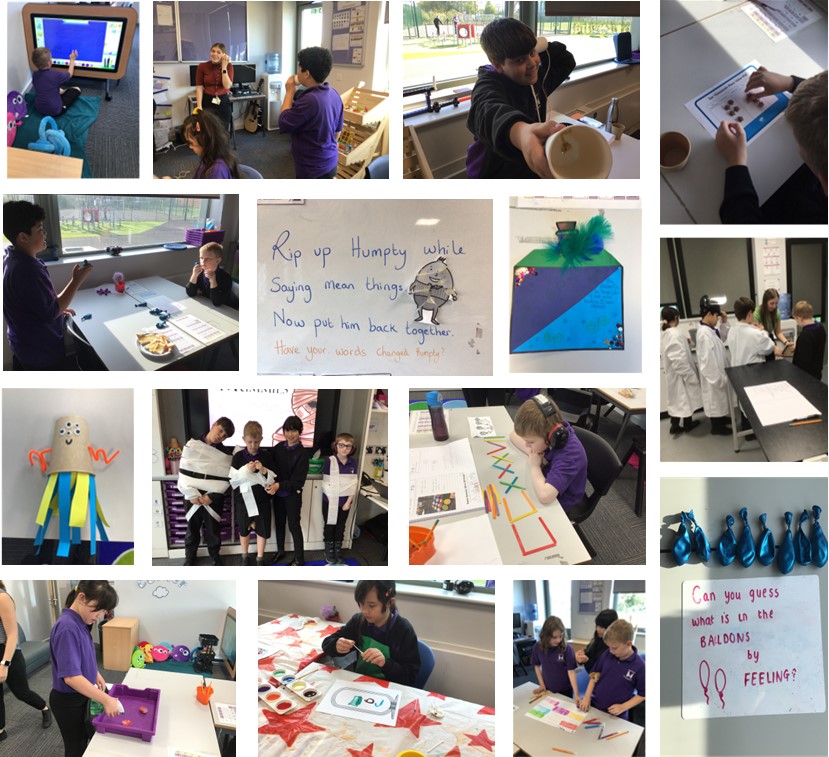 They also worked really hard this World Poetry Day, on 7th October.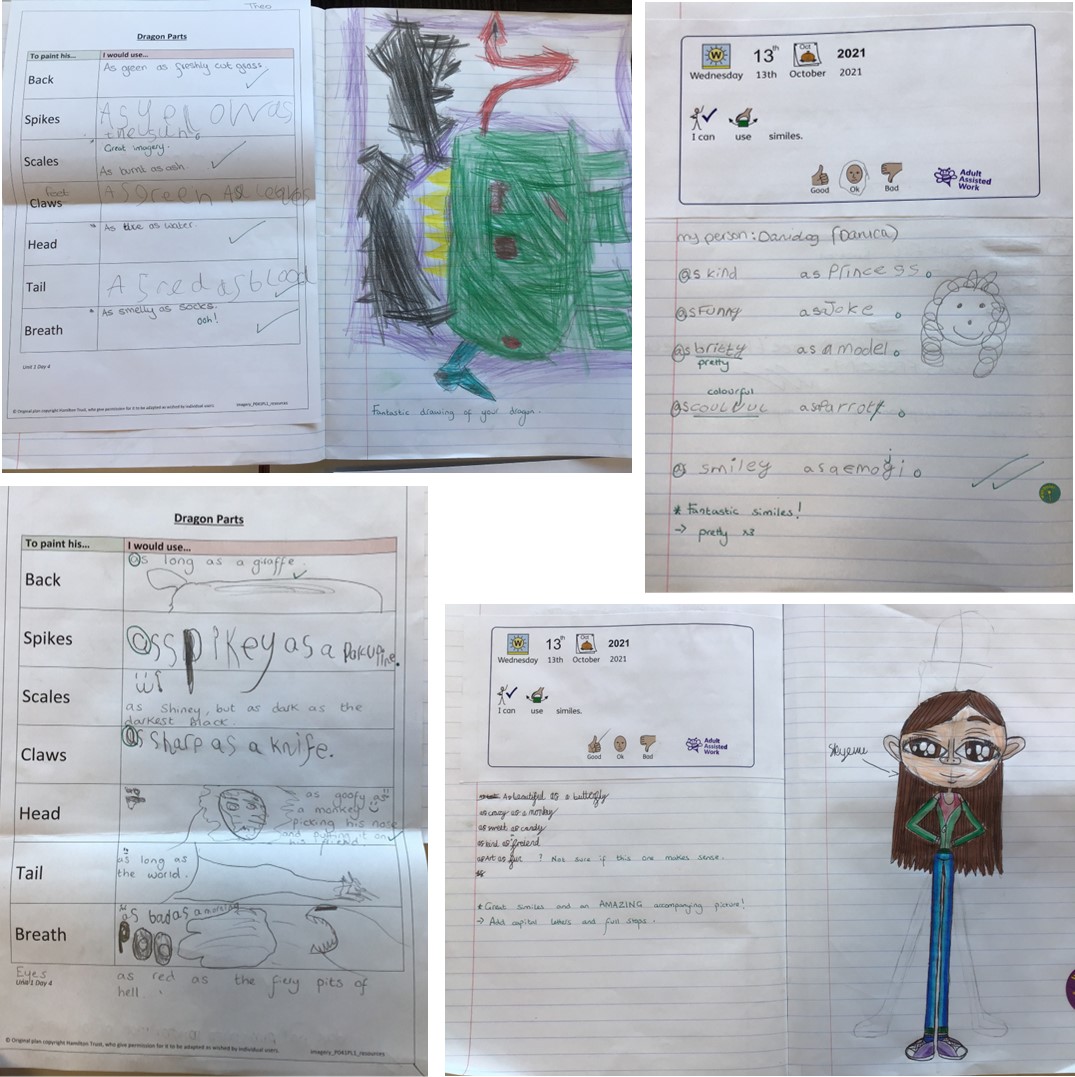 March 2021
Learners have created their own magical chocolate bar (making chocolate and chocolate boxes) for Harry Potter's magical trolley.
They have also been measuring their own theme parks, which they have upscaled and worked out the perimeter of each ride.
February 2021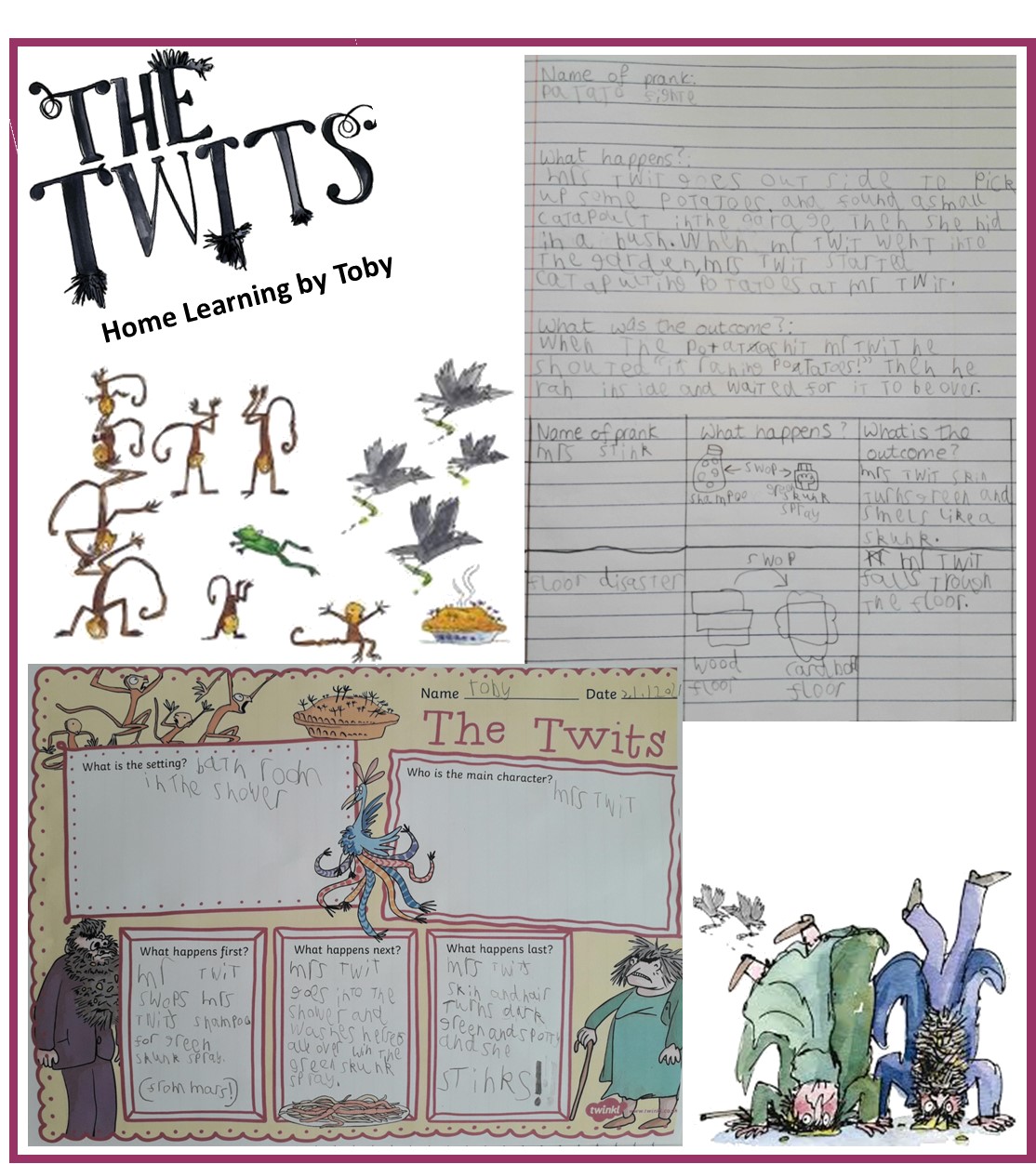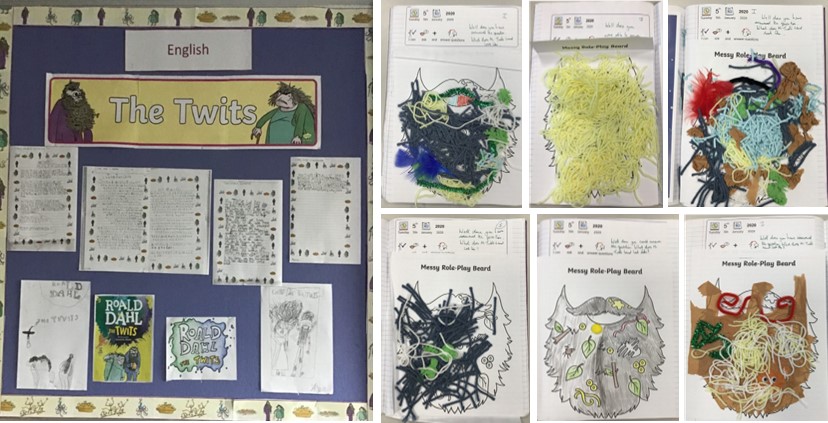 June 2020
Matthew signing his name using BSL
March 2020
This week learners in Rosa Parks class have been working on building their own iron age roundhouses. They have been using both practical and digital resources.
Here are some of the practical examples: