Welcome to Alan Turning Class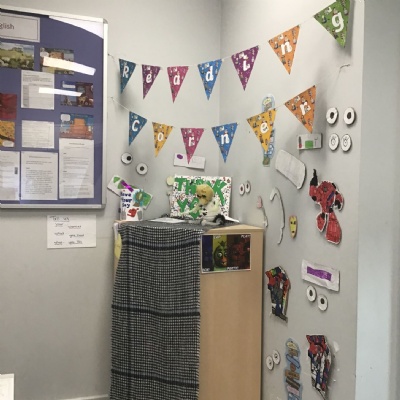 October 2021 - Autumn term 1 - Week 3 & 4
It's been a busy couple of weeks in Alan Turing and everyone has been working hard to complete all their work.
Over the last couple of weeks, we have continued looking at cells during science before this week moving on to organs and their functions. During maths, we have learnt how to round numbers, understand negative numbers, and add and subtract whole numbers with more than 4 digits. During English, we are continuing with our book 'wonder' looking more closely at the characters and their personalities.
We also enjoyed our cooking lessons where we made fruit crumbles which I'm sure our parents enjoyed!
This week we had the school nursing team come in to administer the Covid vaccine to those learners who chose to have it to help protect themselves and others form the virus. Despite feeling nervous the boys did extremely well, and we were very proud of the way they coped despite their anxieties.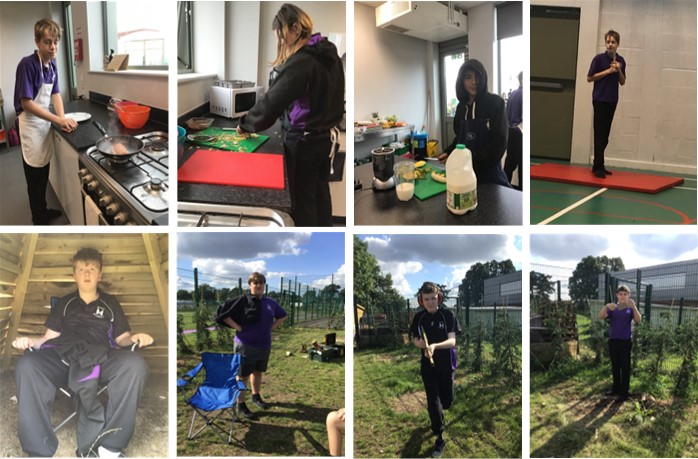 September 2021 - Autumn term 1 - Week 1 & 2
It's been great to welcome all our learners back into Alan Turing for what we are hoping to be much better year following all the disruptions last year due to covid!
We have enjoyed listening to what they all got up to during their summer holidays which they have spoken passionately about and watching them re-establish the friendship bonds they made with each other last year.
Over the last two weeks we have settled into our new class routines, started our new timetable, and welcomed a new learner into Alan Turing.
During Maths we have been looking at place values with numbers up to a million, in English we have started reading/listening to 'Wonder' which is a heart-warming tale of a young boy with a facial disfigurement. We have been looking deeply into the main characters and exploring their emotions and feelings of how it might feel meeting someone for the first time with a facial disfiguration.
During science we have used microscopes to look closely at different types of animal and plant cells before revisiting the make-up of both types of cells. We also had our first computing lesson taught by Sam (Computing lead); this was a great lesson in which the class got to throw stuffed toys at him as he attempted to use coding the learners were giving him to get his naughty piggy out of the room. During our Art lesson we discussed rules, particularly what rules we need for the Art room before each learner designed their own Art Acrostic.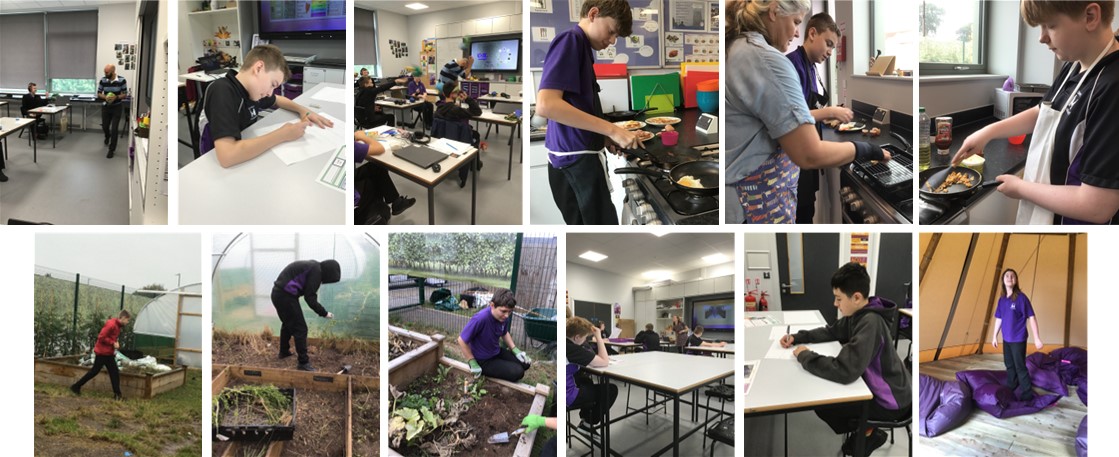 July - Summer Term 2 - Weeks 4, 5 & 6
It's been a very busy few weeks for us in Alan Turing as we near the end of this academic year.
Over the last couple of weeks we have been completing our GL assessments to allow us to see what progress our learners have made during this very difficult year!
Despite this, we have still found time to have fun! We have enjoyed making ice cream with Cathy for our first ever Questival and discovered what it was like to be a soldier during the war when a performing arts company came into school. The class had great fun learning the drill call whilst standing to attention with their pretend riffles, throwing a grenade into the safety bunker (rubber of course) and scrambling through the obstacle course whilst carrying an injured soldier on a stretcher. The class did amazing and with fantastic teamwork the casualty made it safely through.
We all greatly enjoyed our first ever Questival. Throughout the day we were able to experience and learn new skills by taking part in a steel drum and circus skills workshops. Both were great fun and enjoyed by all. The final part of the day in which we got to visit the Questival was fantastic, we were able to listen to the band (year 9 learners) before having a go at some activities on offer such as 'Football Shoot Out' where the learners were able to win a football shirt (this activity was hugely popular!)
We look forward to celebrating our final week next week, and I'm sure we will have many fun activities to enjoy before we break up on Friday.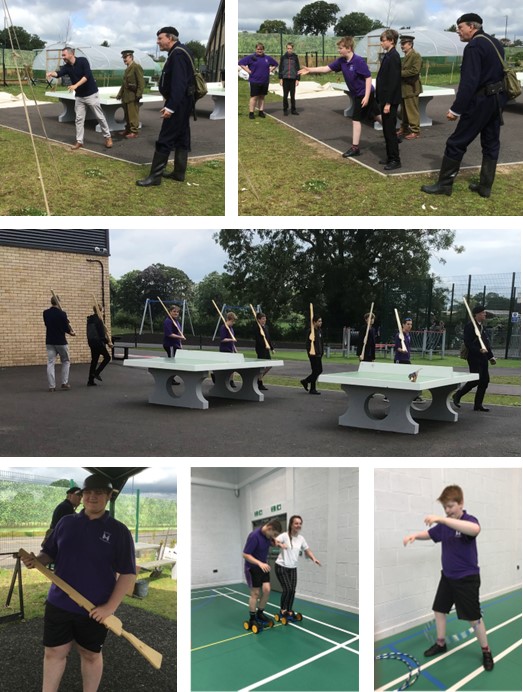 June/July - Summer Term 2 - Week 2 & 3
It's been a busy couple of weeks in Alan Turing as we returned to our normal timetable.
Over the last two weeks in maths, we have been recapping translation using co-ordinates and lines of symmetry, during English we completed our Alex Rider book, then watched the film before comparing the differences and similarities between them both, we also looked at commas in complex sentences.
In science, we have been looking at habitats and how the changing environment has a direct impact on the survival of different species and what we can do to help prevent this.
This week during our Art lesson we looked at the artist David Hockney, discussed his paintings and the different styles he has done. We then had a go at creating our own landscapes.
During food tech we have made our own burgers, ice-cream and spicy chicken and during forest school lessons we have built dens, whittled wood, built up a fire and made our own food such as pasta bolognaise which we cooked over the fire before all sitting around the fire to enjoy the food.

June - Summer Term 2 - Week 1
It was lovely to welcome back all our learners this week following a glorious half-term of sunshine. We are now on the countdown to end of term which we are all looking forward too!
This week during maths we have been calculating length and angles of shapes, during English we have continued to the next chapter of Alex Rider and then learnt how to skim read information to retrieve the most important facts.
During Science, we managed to enjoy some outdoor learning whilst trying to find insects as we learnt about the different types of vertebrates and invertebrates. We also enjoyed cooking burgers and bacon on the fire pit during forest school.
Friday was our 'big thank you' day, and we were all treated to an ice cream which was very delicious!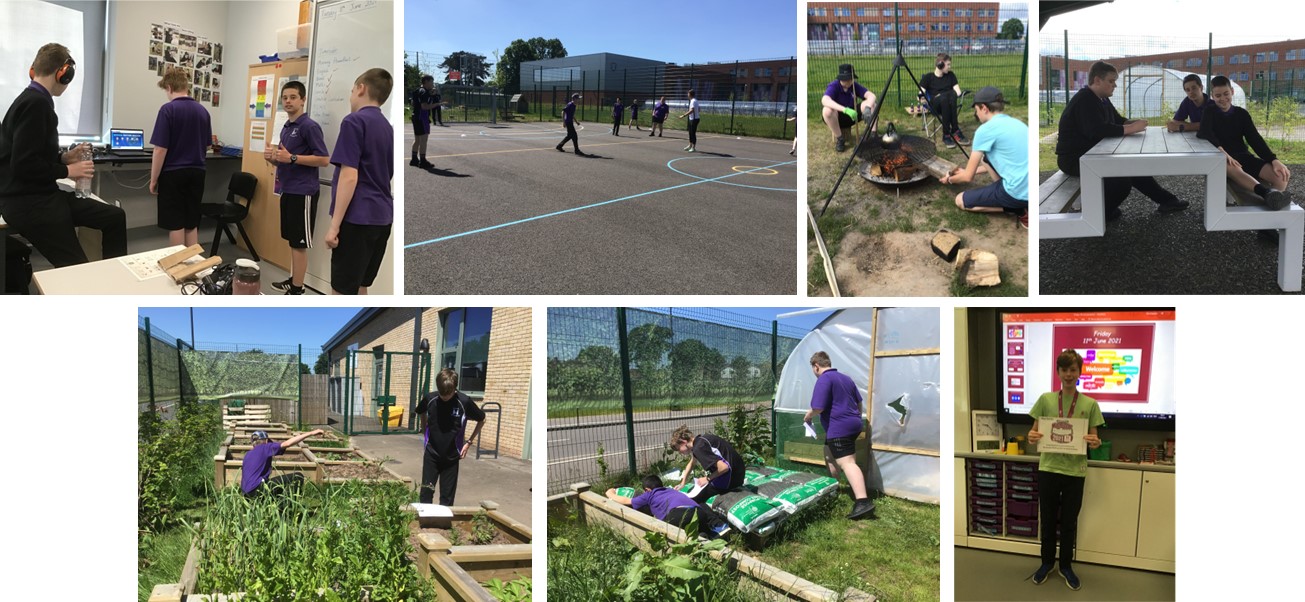 May - Summer Term 1 - Week 5 & 6
The last 2 weeks have been busy for Alan Turing as we started to prepare for our well-deserved half-term break! We are all keeping our fingers crossed for sunshine. We also welcomed our new TA Carole into our class who has already become a very valuable member of the class team. Katie will still join us on a Friday, so we still get to spend time with her.
During maths, we have been looking at the different types of angles and how to measure them, before moving on to look at the properties of different 2D shapes. In English, we have been reading the story of Jack Rider, discovering his adventures of becoming a spy before looking back and recapping the story so far and discussing the key points. In science, we have looked at the food chain and during Art we made a mannequin template moving them into different positions to represent various sporting activities. This half-term we have also started to cook our own food during forest school which the learners have particularly enjoyed eating!
During creative curriculum we have been designing our own theme parks based our interests, these have included designing a food and snacks menu and a mascot to represent our parks.
We look forward to welcoming everyone back for the final half-term! Have a lovely and enjoyable break.

May 2021 - Summer Term 1 - Week 2 & 3
Over the last 2 weeks we have been learning lots of new skills in Alan Turing.
During our ACE lessons we have worked within small teams to make a den to shelter from the rain. We have also started to look at street artists to gain ideas for our charity mugs or T-Shirt designs which we will be selling in the Quest shop soon.
In our PE lessons we have moved onto unihock and each week we have been developing our hockey skills.
During our maths lessons we have been working on decimals and percentages whilst in English we are reading/listening to the story of Alex Rider.
Finally, during our Art lessons, we have been looking at the work of Keith Haring and how he created words from letters using people and creating our own.

April 2021 - Summer Term 1 - Week 1
It was lovely to welcome all our learners back into school this week, all refreshed from their Easter break and ready and eager to learn!
This week we have been focussing on decimal's during maths and in English we are reading/listening to the story of Alex Rider which is an action/adventure story which all appear to be enjoying.
In PE, we have changed sport to hockey which all the learners enjoyed and all very good at too.
We have also enjoyed our time outside (enjoying the warmer weather) during our ACE lesson in which we are again using the forest school area.
This half-term we will be making bread dough and cooking it on our open fire, decorating small bird boxes and putting them up for the birds to hopefully nest in.

March/April 2021 - Spring Term 2 - Week 5 & 6
Over the last two weeks we have finished off our stories in English and 'what makes me, me' PowerPoints in creative curriculum. We have also carried on with our work on fractions in maths, starting to learn more on adding fractions with different denominators. During art in the last couple of weeks we have been making cardboard animals/insects using different tools some of us have not used before, which many enjoyed. We have also carried on with forest school making toast last week and marshmallow s'mores this week. We have all enjoyed starting the fire, making shelters and, this week, having a fun Easter egg hunt. Finally, the whole class have enjoyed the basketball term in P.E, improve their 'lay-ups', shooting skills and teamwork.

March 2021 - Spring Term 2 - Week 3 & 4
We welcomed all our learners back into school during week 3 and it was great to see them all back together again, it was lovely to see how excited they all were to be reunited as they all came back together again.
During week 3 we enjoyed STEM week with lots of fun activities such as making butter, cheese and yoghurt in food tech to making our own rockets to launch outside, this helped make a smoother transition back for everyone.
During week 4 we returned to our normal timetable, during food tech we made our own meatballs and pasta, during English we continued looking at conjunctions and in maths we continue working out improper fractions. This week we also started our on-site forest school lessons which were great fun, we made a fire which we then boiled water to make hot chocolate and cooked toast over the fire using the sticks we whittled to hold the bread in place.

March 2021 - Spring term 2 - Week 1 & 2
It's been a busy two weeks in Alan Turing as we get ready to welcome all our learners back next week!
Since returning from half term, we have started to learn about improper fractions and mixed numbers, during our English lessons we are discovering how to use character descriptions and sentence structure to enable us to write a descriptive story. During creative curriculum we have started to design a PowerPoint detailing our hobbies and interests and during food tech we have made scrummy cookies and vegetable soup.
Today we have celebrated world book day and enjoyed seeing all our learners dressed in their costumes.
We look forward to seeing all our learners in Alan Turning back on Wednesday 10th March.

February 2021 - Spring term 1 - Week 6
This week we enjoyed a snow day before returning to school for our final week before spring half term which we are looking forward to as it's been a busy 6 weeks!
This week's learning has seen us create an information leaflet about Hercules and his 12 labours, plus look at the model verbs and how we use them within everyday sentences during our English lessons. During maths we looked at equivalent fractions and during food tech we made delicious pancakes. We also completed our minecraft cities project during our creative curriculum lesson.
Today we have finished off our half term by discussing ' The rights of a child' and how sharing what we think that means for us before finishing off our day enjoying our in-class cinema experience with yummy popcorn.
We hope our learners all have a lovely and relaxed half term break ☺️

February 2021 - Spring term - Week 5
This week in Alan Turing we have continued to discover more tales from Greek Mythology with this week's tale being ' The 12 labours of Hercules' in which we discovered all the tasks Hercules was made to undertake to be forgiven for his deadly actions!
During our maths lessons we have learnt how to calculate the area of irregular shapes and looked at simple fractions. During our food tech lesson with Cathy, we made either scrummy flapjacks topped with melted chocolate or yummy chocolate muffins, all tasted delicious!
To end our week, we have discussed what a 'want' or 'need' would be and how sometimes it can mean both. We also made some tasty hot chocolate bags topped with marshmallows to take home and enjoy.

January 2021 - Spring term - Week 3 & 4
All our learners have had a brilliant week this week and last and have worked extremely hard. We have continued with our Greek Myths over the past two weeks, focusing on Icarus last week and Pandora's Box this week, which they all seemed to enjoy. Learners also engaged in work on complete sentences, learning all components and forms of punctuation and have learnt different types of words such as nouns, verbs and adjectives.
During math's we have moved onto now looking at the area of rectangles and compound shapes and have completed more complex questions with multi step problems.
For our science lessons, last week learners created a solar powered box from cardboard and tinfoil to show how the solar power works to heat things up. This week they have moved on to learn who discovered Oxygen and how flames burn due to Oxygen being present.
We had a wonderful food tech lesson again this week and made some yummy marshmallow that we then used to decorate some biscuits with. The learner also melted down chocolate and used googly eyes in order to turn their decorated biscuits into poo emojis.
Finally, we have continued adding more places to the towns/cities that the learners have been building as part of the creative curriculum and we were able to use the VR as a reward for all the hard work the learners have put in.


January 2021 - Spring term - Week 2
This week we have been very proud of our learners whom are working hard at home to complete their home learning, despite how challenging we know this can be.
Within our English lesson this week we continued looking at stories from Greek Mythology with the focus of learning being the tale of Perseus and Medusa. We also looked at how we use possessive apostrophes with plurals.
During maths we continued to look at the perimeter of solid shapes, as well as working out how to find the perimeter of unusual shapes when not given all the measurements.
We have also been looking at time and helping those whom are still struggling, how to tell the time by using our class resources.
During food tech we made some delicious cupcakes which we later decorated with yummy icing.
Finally, we continued to create our own town or city during creative curriculum using minecraft.

January 2021 - Spring term - Week 1
This week in Alan Turing it has been quite different to our normal week, due to new restrictions placed upon us all. However, we have worked hard to try and keep the routine as normal as possible for our learners within class and provided home learning for our learners at home.
For our maths this week we have started to learn how to measure the perimeter of a shape, in English we have started a new topic, Greek Mythology and learnt the story of Theseus and the Minotaur and during our Food tech lesson we cooked pasta, making our own sauce from scratch using various ingredients.